Scripps Hospitals Implement Visitor Restrictions
Cautionary measure in response to coronavirus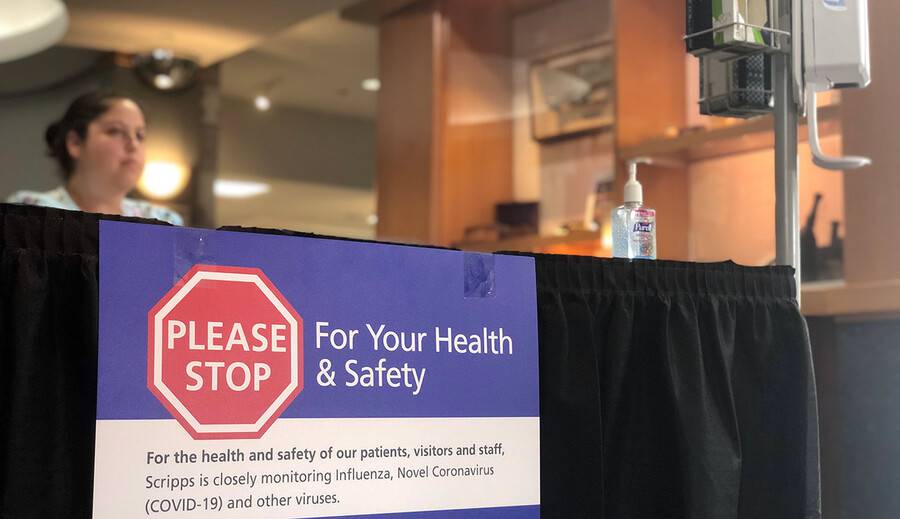 Cautionary measure in response to coronavirus
Scripps Health has put in place several visitor restrictions at its five hospital campuses in San Diego County as an added safeguard against the possible spread of the new coronavirus and other infectious diseases.
"We are taking these additional measures out of an abundance of caution in an effort to limit the risk of infection in our hospitals," said Ghazala Sharieff, M.D., Scripps chief medical officer, clinical excellence and experience. "We ask that visitors adhere to these restrictions so that we can maintain the safest possible environment for everyone."
The following restrictions are in effect at Scripps Mercy Hospital San Diego, Scripps Mercy Hospital Chula Vista, Scripps Memorial Hospital La Jolla, Scripps Memorial Hospital Encinitas and Scripps Green Hospital in La Jolla.
Visitors with fever or respiratory symptoms will not be allowed inside Scripps hospitals.
Children age 14 and younger will not be allowed in the hospital unless they are patients receiving treatment or have appointments.
Call first before coming in
Additionally, patients who are concerned that they may have been exposed to the 2019 coronavirus should call first before coming to a Scripps facility. They should not just walk in and should not use the Scripps online scheduling system for appointments.
"As we implement these additional safeguards at Scripps, it's also a good time for everyone to remember that each of us has a role to play in keeping ourselves and others healthy," Dr. Sharieff said. 
She recommended washing your hands often with soap and water or hand sanitizer; avoiding touching your eyes, nose and mouth; avoiding contact with sick people; and staying away from large crowds as much as possible.
If you become sick, stay home from work and school to avoid infecting others. Avoid the emergency room unless you are suffering from more serious symptoms of COVID-19 or the flu, which include trouble breathing or shortness of breath; chest or abdominal pain or pressure; sudden dizziness; confusion; severe or persistent vomiting; symptoms that improve but then return with fever and a worse cough.
"All these precautions are also effective in containing the spread of influenza, which continues to circulate in the community," Dr. Sharieff said.
Learn more about Scripps Health, a nonprofit integrated health system in San Diego, Calif.