How to Protect Yourself from Coronavirus
Continue to follow safety protocols, mask up, get vaccinated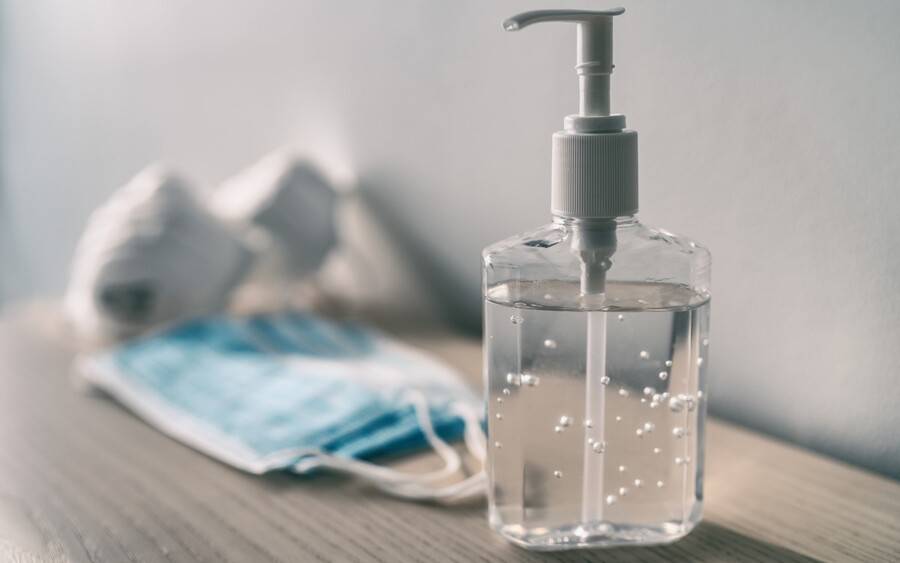 Continue to follow safety protocols, mask up, get vaccinated
As the pandemic continues, it remains important to know how to protect yourself and your family from contracting or unknowingly spreading COVID-19.
"Please continue to follow safety protocols. The pandemic is not over. Stay home if youre sick," says Ghazala Sharieff, MD, MBA, Scripps Health chief medical officer, acute care and clinical excellence. "Continue to follow mask and physical distancing guidelines and get vaccinated if you haven't done so already. COVID-19 vaccines are safe and effective.
"It's important to continue to do all you can to keep yourself safe and healthy and help in preventing the spread of the disease," she says.
As you venture from home, take some simple precautions when you head out to your favorite restaurant, shop or the beach.
During the pandemic, grabbing your face mask when you leave home is now as much a part of our routines as checking that we have our cell phones.
The Centers for Disease Control and Prevention (CDC) recently updated its mask information, describing the level of protection different masks provide.
The CDC says:
Loosely woven cloth products provide the least protection
Layered finely woven products offer more protection
Well-fitting disposable surgical masks offer even more protection
Well-fitting respirators, approved by the National Institute for Occupational Health and Safety, including N95s, offer the highest level of protection
The CDC recommends people wear the most protective mask available to them — and stresses that wearing any mask is better than not wearing one.
Take these precautions with your face mask:
Make sure that it fits well and that it is worn consistently.
People older than 2 should wear a mask in indoor public places if they're not fully vaccinated, are fully vaccinated but with weakened immune systems or are in an area with high rates of transmission.
In general, you don't need to wear a mask in outdoor settings, though it is recommended in crowded outdoor settings and when in close contact with people who are not fully vaccinated in areas with a high number of COVID cases.
Stay aware of your environment and continue social distancing practices. Deliberately increasing the physical space between you and other people to at least six feet lessens your chances of catching COVID-19. Since COVID-19 can spread person-to-person through coughing or sneezing, minimizing the amount of close contact we have with others reduces our chances of catching the virus and spreading it.
In addition to continuing to avoid large crowds or crowded spaces:
If possible, work from home instead of at the office.
Switch to online classes and webinars.
Visit loved ones by electronic devices instead of in person.
Don't forget the tried-and-true remedies:
Keep your hands away from your face.
Wash your hands often with soap and water for at least 20 seconds.
Use hand sanitizer when handwashing is not available.
Clean high touch surfaces regularly or as needed.
Cover your coughs and sneezes with a tissue if you are not wearing a mask.
Know what to do if you have COVID symptoms
You may be doing everything recommended to prevent getting COVID-19. But it's important to know what to do when you or someone in your house starts showing COVID-19 symptoms or has tested positive for the disease.
The CDC says most people who get COVID-19 will only have what is considered a mild illness and will be able to recover at home.
Nevertheless, people with COVID-19 need to monitor their symptoms. If they show any of the emergency warning signs — including trouble breathing and persistent chest pain — they need to seek medical attention right away. Some people may test positive for COVID-19 but have no symptoms. They should still practice extra precautions — including physical distancing — as the virus is also spread asymptomatically.
It's important that people with COVID-19 who are experiencing mild to moderate symptoms isolate at home and monitor symptoms and for those who are living with them to quarantine. For additional information regarding home isolation and quarantine, refer to the CDC guidelines.