Scripps Whittier Awarded $3.3 Million to Study Diabetes Distress
Federal research grant focused on emotional distress that can accompany T1 diabetes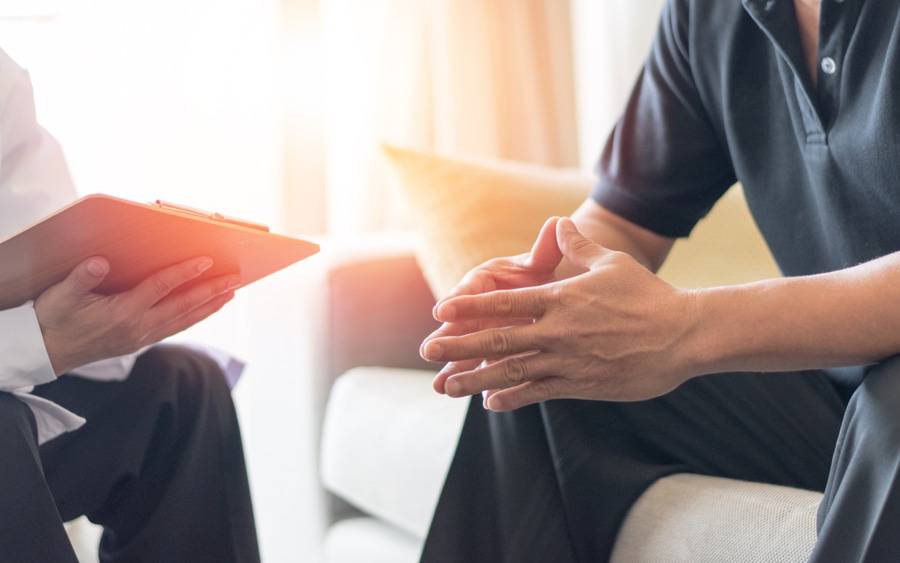 Federal research grant focused on emotional distress that can accompany T1 diabetes
The National Institute of Diabetes and Digestive and Kidney Diseases has awarded a five-year, $3.3 million grant to Scripps Whittier Diabetes Institute to study the integration of mental health services in the care of patients with type 1 diabetes to better address the emotional distress that often accompanies the chronic disease.
In 2016, the American Diabetes Association (ADA) released its first ever Position Statement on Psychosocial Care for People with Diabetes, which included guidelines for screening and treating patients with diabetes distress — the name given to the unique and often hidden emotional burden that many people experience when managing a demanding chronic disease like diabetes. However, most health systems in the United States have yet to successfully meet these guidelines.
Researchers at Scripps Whittier will use the federal funding to launch a large-scale, randomized, controlled clinical trial that will evaluate whether the integration of diabetes distress care with routine medical care results in better management of diabetes and better health-related quality of life. The study is a collaborative effort that capitalizes on the complementary expertise of a clinical psychologist/endocrinologist partnership. 
"Diabetes distress is not a psychological disorder, but rather represents the understandable emotional strain of living with a life-long condition," said Addie Fortmann, PhD, clinical psychologist, director of the diabetes service line at Scripps and co-lead investigator for the study. "It is more common and has shown greater negative consequences for physical health than well-recognized conditions like depression."  
At the same time, traditional medicine has been slow to recognize the emotional consequences of coping with many diseases and illnesses and to integrate the care of the mind with that of the body. 
"Our study is one of the first large-scale research projects to evaluate this emerging effort in the world of diabetes. By conducting this clinical trial on the front line of diabetes care at Scripps, we will gain valuable real-world evidence of the benefits of marrying together these normally separate health care domains," Fortmann said.
The behavioral health gap is potentially huge. Nearly 1.6 million Americans have type 1 diabetes, according to the ADA. A 2016 study published in the Journal of Diabetes and its Complications found that nearly half of the adults with type 1 diabetes who participated in the research suffered from elevated diabetes distress.
The Scripps study will be built upon the Behavioral Health Integration Program (BeHIP), an effort launched four years ago by Dr. Fortmann and the affiliated Scripps Clinic Division of Diabetes and Endocrinology that added a psychologist as a core member of the division's diabetes care team. Patients in the program receive psychological care alongside their normal health care — breaking down many of the barriers to seeking traditional mental health treatment.
The new study will follow a similar model.
Researchers will randomly assign 484 type 1 diabetes patients to one of two study arms. Both groups will receive brief diabetes self-management education and support from a registered nurse specializing in diabetes care at the beginning of the study. Those in the intervention group will also receive group-based psychological treatment designed to address diabetes distress from a behavioral health provider.
All interventions will be delivered through telemedicine sessions because of the ongoing COVID-19 pandemic and a preference among many diabetes patients for remote care that avoids more trips to the doctor's office.
"It is rare to be able to offer mental health support and expert clinical care for type 1 diabetes in one coordinated setting," said Athena Philis-Tsimikas, MD, clinical endocrinologist, vice president of Scripps Whittier and co-lead investigator for the study. "The potential benefits of this study are substantial, and we are excited to formally evaluate this model with our endocrinology partners at Scripps Clinic."