How To Fix Turkey Neck with Plastic Surgery
Cosmetic treatments can tighten sagging neck skin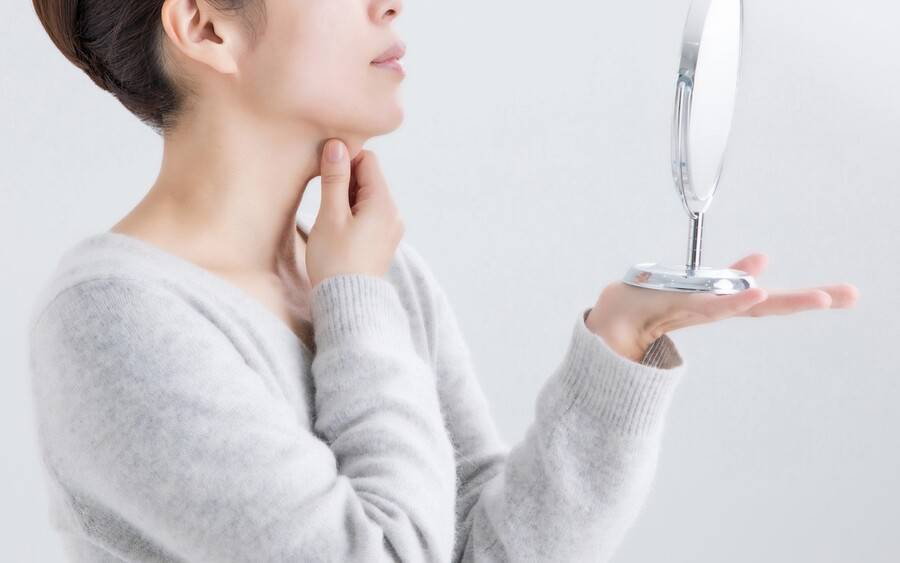 Cosmetic treatments can tighten sagging neck skin
It looks fine on a turkey, but loose, wrinkled or sagging skin on the neck is an undesired side effect of aging for many people. "Turkey neck" happens when the neck muscles begin to weaken and the skin loses elasticity. The loose skin can become droopy and wrinkled, drawing unflattering comparisons to the neck of a turkey.
Age and sun exposure are the main culprits of sagging skin. You can't control aging, but protecting skin from the sun and keeping the face and neck hydrated can help, along with avoiding smoking. Turkey neck tends to have a genetic component, so if a parent had it, you likely have a higher chance of developing it as well.
Treatments for turkey neck
While exercising the neck muscles can make them firmer, this won't change the condition of the skin. If you want to get rid of turkey neck, several treatments may help improve your neck's appearance. Some are non-invasive, meaning they do not involve surgery; others are done using minimally invasive surgical techniques that use small incisions, or through conventional surgery.
"The right options for you depend on several factors, including your age, skin type and the severity of the condition," says Salvatore Pacella, MD, division head of plastic and reconstructive surgery at Scripps Clinic and Scripps Green Hospital. "A board-certified plastic surgeon who specializes in facial procedures can help you determine which treatments may give you the best results."
If you have vertical band-like lines on your neck, Botox or Dysport (i.e., neuromodulator) injections can help by temporarily reducing the activity of the neck muscle and can help the skin appear more relaxed. Treatment takes just a few minutes and requires no recovery time; results generally last three to four months.
Various types of lasers can be used to heat and tighten the skin on the neck without surgery. Depending on the type of laser, the results can be mild to moderate; treatment usually requires multiple sessions to achieve the desired result. There is usually minimal recovery time and the results can last a few years.
Cosmetic surgery including cheeklift, facelift and necklift
A facelift is a surgical procedure that involves tightening and lifting weak facial and neck muscles along with removing excess loose skin to create a smoother, more toned jowl and neck. The surgeon will make an incision behind each ear so that the scars are hidden; if needed, another incision may be made below the chin.
After the surgery, patients wear an elastic compression bandage around the neck and head to reduce swelling. Facelift and necklift are usually performed together as an outpatient procedure using general anesthesia; the procedure generally takes one to two hours. Most patients have some bruising and swelling for the first week or so and return to work and other activities after two weeks. There are variations of the technique which pull the face and neck in different directions to achieve a very natural result. 
"In my practice, I perform an advanced technique known as the deep plane facelift," Dr. Pacella notes. "This is a great modification of a traditional facelift which supports the deep ligaments of the face. The cosmetic improvement tends to last 15 to 20 years compared to traditional facelift techniques that may last only 7 to 10 years."
Excess skin or loosening of the skin caused by the natural loss of facial fat volume over time can be corrected with fat transfer. This process involves harvesting fat from one part of the body (similar to liposuction) and treating it gently in an effort to purify fat's natural stem cells. These cells are then precisely injected into areas that require augmentation or "plumping." Fat transfer may cause some swelling for about two weeks after the procedure.
"Fat transfer is also commonly used together with facial rejuvenation procedures such as necklifts and deep plane lifts to add volume and restore the natural and youthful contour of your neck that has been lost over time," says Dr. Pacella. 
Like any medical procedure, face and neck treatments can have side effects or risks, but they are generally minimal. Your doctor can review any concerns before you decide to have a procedure.
"Turkey neck is a common complaint as we get older, and we've helped a lot of patients get rid of excess neck skin and tighten up the neck with excellent outcomes," says Dr. Pacella. "Schedule a consultation and find out which treatments can help you get the results you want."