The Benefits of Being Outdoors
Learn how spending time in the sunshine and fresh air boosts your physical and mental health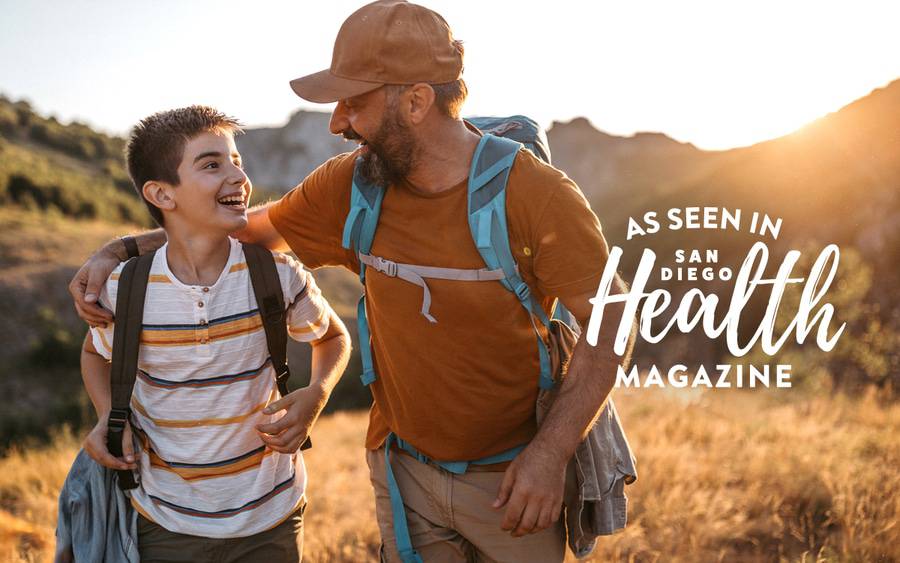 Learn how spending time in the sunshine and fresh air boosts your physical and mental health
Being stuck inside is no way to spend your spring break. Go out and enjoy some of that sunshine San Diego is famous for — safely.
"We've seen a lot of people so frustrated with being cooped up indoors — it's not usual for them, it's not usual for anyone," says Soroosh Amanat, MD, a family medicine physician at Scripps Coastal Medical Center Eastlake. "Getting outdoors is important for your overall health but doing it cautiously and following guidelines are key."
How nature nurtures your health
As more people rely on screens for work, school and entertainment during the COVID-19 pandemic, getting off the couch and going outside may be more important than ever. 
You're probably aware that too much screen time contributes to sedentary behaviors. But did you know scientific studies suggest exposure to nature is linked to numerous health benefits? Spending more time outside and less time on screens can improve attention, reduce stress, boost your mood, lower your risk of psychiatric problems and improve cooperation. 
"Just being outside and getting fresh air, regardless of the activity itself, activates your body's endorphins that allow you to improve your overall physical health, as well as your mental health," Dr. Amanat says.
Outdoor fun benefits the whole family
Spending time outside of the house with the people in your bubble can help you bond on a different level. 
"Your family is likely the biggest source of support you have right now," Dr. Amanat says. "This is a great opportunity to build stronger relationships with immediate family, spend quality time together and build those relationships that are going to support you through anything that happens."
He recommends choosing outdoor activities that are more fun than far away. U.S. News & World Report recently named San Diego its top family spring break destination, so capitalize on that and go for a socially distanced hike, bike ride or stroll along the beach and take in the stress-relieving, feel-good benefits — while remembering to wear a mask and regularly wash your hands, of course. 
A camping trip can be a great escape too, as long as you're mindful of shared spaces like picnic tables and public restrooms and follow recommendations regarding mask-wearing and hand hygiene. Or, pitch a tent in the backyard — you'll still have the rustic experience, but with all the amenities of home.
"We're in San Diego and almost always have good weather, so families can really get creative," Dr. Amanat says.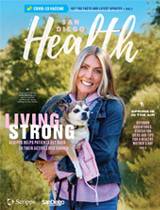 This content appeared in San Diego Health, a publication in partnership between Scripps and San Diego Magazine that celebrates the healthy spirit of San Diego.