Distance Learning Do's and Don'ts
7 ways to improve the remote learning experience for you and your child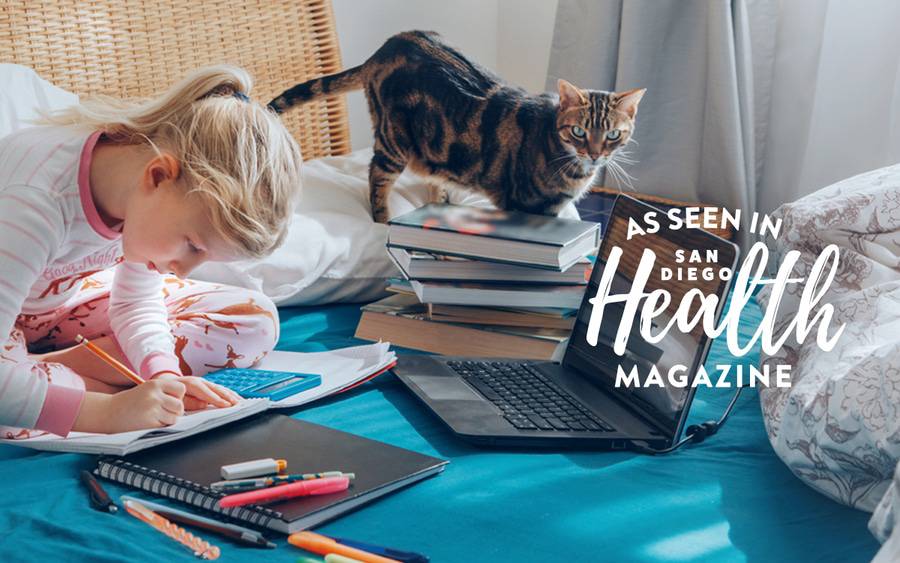 7 ways to improve the remote learning experience for you and your child
For many parents and their school-age children, distance learning is the new normal. Some kids have taken to it like ducks to water, but for others, the adjustment may be especially challenging.
"Needing extra help to stay focused has been an issue for a lot of kids even before distance learning," says Hayley Avol, MD, a pediatrician at Scripps Clinic Mission Valley. "A lot of it is playing to your kids' strengths and knowing what makes them work."
7 tips for successful online learning
If you need help navigating the learning curve, you're not alone. Below, Dr. Avol offers suggestions to improve the distance learning experience for your entire family.
1. Set a schedule — and stick to it
Maintain consistent bedtimes and wakeup times, and show up to class on time. If sessions are recorded, do them at a regular time that works for both of you.
2. Find a workspace that works
"When your child is not actually in the classroom it can be easy to get distracted," Dr. Avol says. 
Kids will benefit from having separate school and play areas, each with its own rules and expectations. Set them up with all the tools and materials they might need, and make sure they have access to healthy snacks and water.
3. Make time to get the wiggles out
It's hard for kids to sit still for long. Help them refocus by incorporating breaks, including unstructured free time, getting outside and getting some exercise.
4. Monitor recreational screen time
Remote learning adds to the day's screen time. Dr. Avol says that's okay, but "it's all the more important to decrease recreational screen time, and make sure they have activities they can do in their free time that give their eyes and minds a break." 
She recommends less than two hours of recreational screen time a day for most kids, and none at all for kids under 2.
5. Encourage safe social time
Use virtual platforms to keep kids connected with their friends and extended family.
6. Figure out your child's learning style
If your child needs to move and can't sit still, they may focus better when they're standing up. 
"Parents, you know your kids better than anyone," Dr. Avol says, "so you know their strengths and what can help make them successful."
7. Give your child a safe place to talk
Acknowledge that it's appropriate to be sad or upset, then be a resource for them to confide their feelings. Keep an eye out for red flags, such as children getting so withdrawn that they no longer want to participate in school or family activities, or sadness that seems more constant. 
The stressors of living in a pandemic may also trigger symptoms of an underlying mood or behavioral disorder or even a learning disability. Reach out to your pediatrician or mental health provider as needed.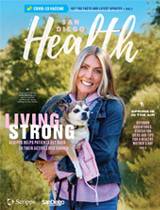 This content appeared in San Diego Health, a publication in partnership between Scripps and San Diego Magazine that celebrates the healthy spirit of San Diego.