For San Diego Doctor, Jogging Is Medicine
Fresh air and fitness help this Scripps physician feel refreshed and recharged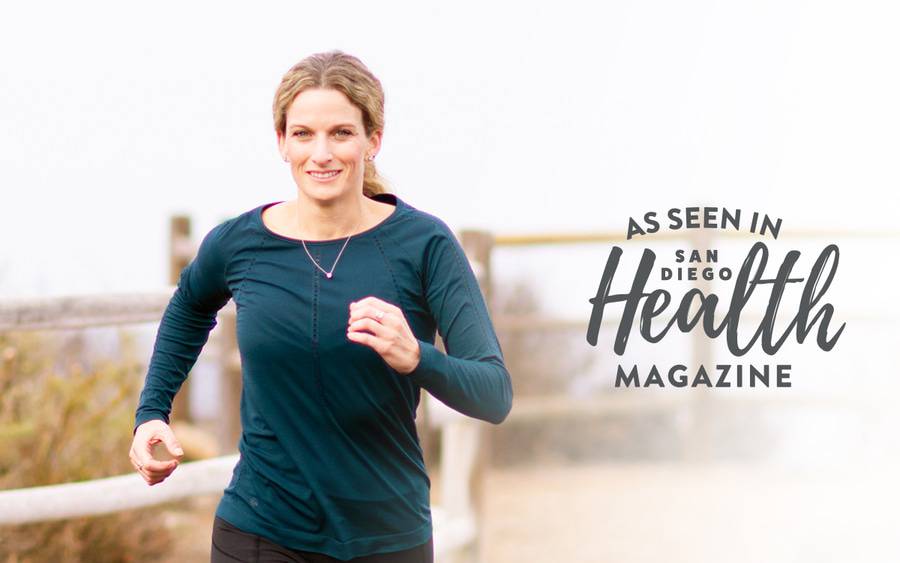 Fresh air and fitness help this Scripps physician feel refreshed and recharged
After shedding her white coat for the day, Amy Patton, MD, a family medicine physician at Scripps Coastal Medical Center Jefferson, hits the streets near her home in Carmel Valley to stretch her legs and clear her head. 
Her 20-minute jog covers a mile or so through scenic Overlook Park and gives her a much-needed pause to stargaze, listen to music and shake off the stress of the day, though she admits it isn't always easy to get going.
"I have a love-hate relationship with jogging," she says. "When I get home and I'm tired, the last thing I want to do is bundle up and get out there. But I think, 'It's just 20 minutes, I can do this. I can do anything for 20 minutes.'"
The best exercise regimen is rewarding yet realistic
To find her groove, Dr. Patton had to realize there is no one-size-fits-all exercise regimen — and finding something she could stick with was far more important. Setting small, achievable goals helped keep her motivated. And though at times it takes a bit more effort to lace up those sneakers, the benefits far outweigh the burden.
"I know that it's good for my physical and mental health — I'm happier and have less anxiety when I am getting out and walking or jogging on a regular basis," she says. 
Dr. Patton's candidness about her struggles with anxiety and motivation and her open and honest bedside manner help her relate to her patients. She faces many of the same issues that they do, and the pandemic has not helped in the slightest.
Healthy changes don't have to be huge changes
This type of doctor-patient relationship allows Dr. Patton to provide realistic recommendations and advice that her patients can understand and apply to their own lives. She stresses to her patients that while most of us don't run marathons, it's important to start doing something active outdoors safely — like jogging — even if that start is slow. Be accountable, keep your goals attainable and remember that although it's normal to feel resistant to it at first, going from doing nothing to doing something is one of the healthiest changes a person can make.
"You don't need to be a gym rat, you don't need to be able to lift weights, you don't have to be on a treadmill," she says. "All you have to do is get out there and walk. One day you might feel like jogging a little — some days I feel like I'm jogging even slower than I can power walk, but it feels good and it's attainable. Go wander, find somewhere new, and around the 10-to-15-minute mark, turn around and go home."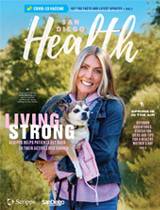 This content appeared in San Diego Health, a publication in partnership between Scripps and San Diego Magazine that celebrates the healthy spirit of San Diego.