Scripps Green First in Region to Use Novel Lung Biopsy Technology
Note to Patients: The following news is posted for archival purposes only. Scripps no longer has a formal partnership with MD Anderson Cancer Center. We currently provide comprehensive cancer care through Scripps Cancer Center.
System uses artificial intelligence to aid lung cancer diagnosis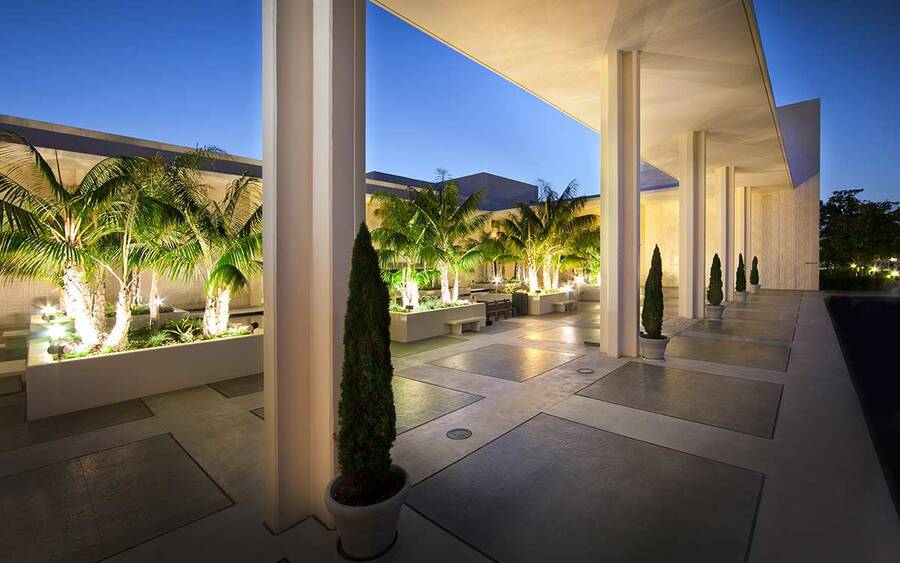 System uses artificial intelligence to aid lung cancer diagnosis
Doctors at Scripps Green Hospital recently became the first west of the Mississippi to perform bronchoscopy with an innovative imaging technology that is designed to help improve the way physicians diagnose lung cancer by more accurately collecting biopsy samples from difficult-to-reach lung nodules. The technology is available to patients as part of the Scripps MD Anderson Cancer Center partnership.
The goal of the new imaging system is to provide early, highly accurate diagnoses of suspicious lung nodules, particularly small lesions located in the lung's periphery. The timing of lung cancer detection is critically important, since survival rates are generally far higher for patients diagnosed with early-stage disease, compared to those whose disease is confirmed later.
The new approach, called augmented fluoroscopy, centers around sophisticated planning software that combines imaging studies, augmented reality and artificial intelligence to collect and integrate patient data and present doctors with an enhanced view of the airways and location of the pulmonary lesion throughout the bronchoscopy. The software connects to the existing fluoroscopy equipment that doctors use during bronchoscopy and creates CT-like moving images of the airways and location of the nodule for doctors to refer to in real time throughout the procedure.
"We're continually looking for ways to improve our diagnostic capabilities for our patients, and we view augmented fluoroscopy as a powerful tool to do just that," said Steven Escobar, MD, director of advanced diagnostic bronchoscopy at Scripps Green Hospital and a physician with Scripps MD Anderson and Scripps Clinic. "Through the use of AI algorithms, this new system allows our existing bronchoscopy imaging equipment to provide extremely accurate views of the navigation pathway, biopsy tools and the nodule throughout the procedure, giving us greater confidence to collect the sample from the precise location we want."
Bronchoscopy is a procedure in which a thin tube called a bronchoscope is inserted through the patient's mouth, into the throat and trachea and into the airways of the lungs. The procedure is performed to explore a variety of respiratory issues and is frequently used to confirm or rule out lung cancer. Fluoroscopy is a procedure in which a continuous X-ray beam is passed through an internal organ and transmitted to a monitor so the organ and its motion can be seen in detail.
The new LungVisionTM augmented fluoroscopy system at Scripps Green Hospital is developed by Body Vision Medical, a medical device company specializing in lung cancer diagnostics. Scripps Green Hospital acquired the augmented fluoroscopy technology entirely through philanthropic gifts.
According to the American Cancer Society, lung cancer is the leading cause of cancer death in the United States and early diagnosis is an important factor in patient outcomes. For the most common form of lung cancer (non-small cell lung cancer), the five-year relative survival rate for patients diagnosed at an early, localized stage is 63%, compared to a 7% relative survival rate for patients diagnosed at a later, distant stage.
Learn more about Scripps Health, a nonprofit integrated health system in San Diego, Calif.