Men's Health Supplements: Do They Work?
Talk to your doctor before deciding which ones are right for you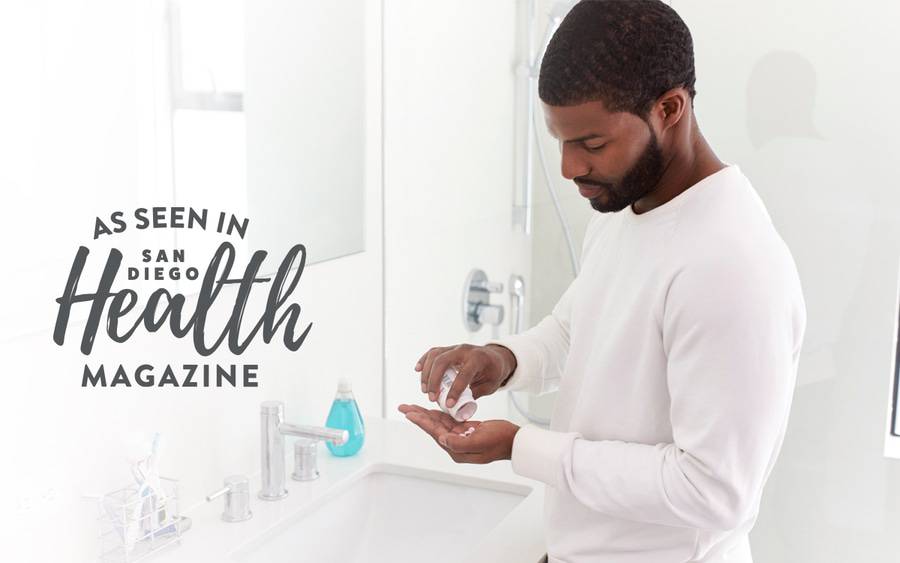 Talk to your doctor before deciding which ones are right for you
Drugstore shelves are lined with vitamins, herbal remedies and other supplements that make big claims, but jumping on the bandwagon could do more harm than good. Take stock of your supplements and talk to your doctor to ensure your daily regimen is giving you the most benefit for your buck.
"We know there's evidence for supplements, but a lot of people might just be stockpiling them," says Robert Bonakdar, MD, a pain management specialist and natural supplements expert at Scripps Center for Integrative Medicine and Scripps Clinic. 
"If it's worth taking a supplement on a daily basis to help with a health concern, then it's worth having a conversation with a trusted health care provider to figure out the best formulation and the best dose." 
Benefits of dietary supplements
Many of Dr. Bonakdar's patients initially seek his advice because of family history of a chronic condition, such as heart disease, the leading cause of death for men in the US, or because their not-so-healthy diet and lifestyle are beginning to catch up to them.
Dr. Bonakdar does recommend some supplements to a lot of men of a certain age: 
Vitamin B12, since older bodies don't absorb it as well
Vitamin D, since most people don't get enough in their diet
CoQ10 in the ubiquinol form, and a well-sourced omega-3 fatty acid to help prevent age-related inflammation
The combination and dosage of any supplement should be discussed with your physician.
The jury's still out on probiotics. They can be helpful for people with certain conditions, such as irritable bowel syndrome. But Dr. Bonakdar says they could also potentially work against what you're trying to accomplish, which is to diversify your gut, because you're overloading it with only one or two species.
Instead, bolster your gut health with prebiotic, high fiber and fermented foods. Diet and lifestyle have a lot to do with preventing disease. It may not be what people want to hear, but there's no such thing as a quick fix.
The right supplements combined with a healthy diet and exercise create synergy for overall health.
Dr. Bonakdar says some supplements that should be avoided altogether are those that promise weight loss or performance enhancement. "We know those are the supplements that are most likely to be tainted," he said.
Others, like iron and in some cases vitamin A, can be hyper absorbed as we age, and you may end up getting too much.
Bottom line, if you're considering adding supplements, talk to your doctor first.
Though no one is expected to be an herbal encyclopedia, with your doctor's support, along with the dietitians, pharmacists and other members of your health care team, you can help customize a regimen that's right for you.
Remember you want a regimen that won't cause any adverse reactions when mixed with other medications you may be on and that can be purchased from a trusted source in an oversaturated market.
This content appeared in San Diego Health, a publication in partnership between Scripps and San Diego Magazine that celebrates the healthy spirit of San Diego.