Healthy Habits: Watching Horror Flicks Counts
Family doctor watches scary movies to unwind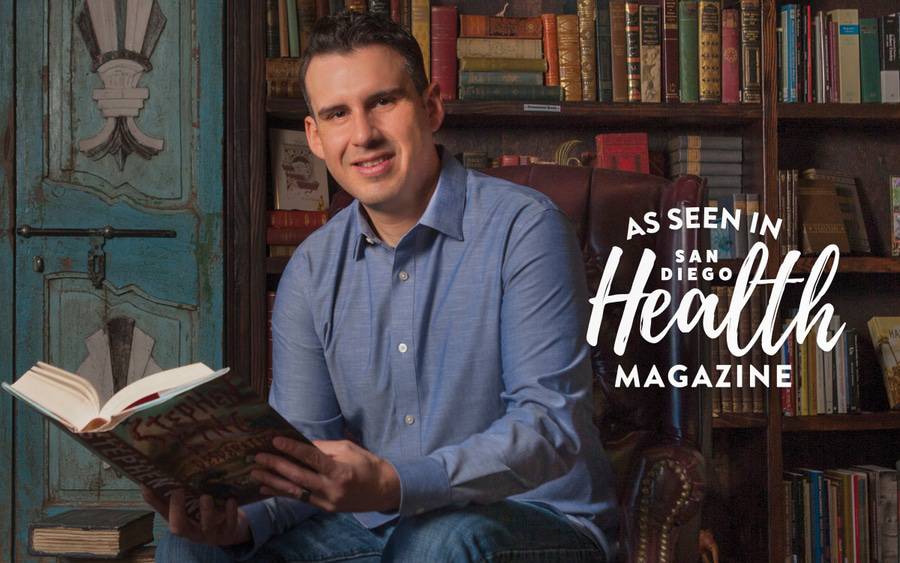 Family doctor watches scary movies to unwind
When Julio Romero, MD, is surfing and riding waves off the coast, he's not thinking about his form or the profound beauty of the ocean. The family medicine physician at Scripps Coastal Medical Center Solana Beach paddles on in search of the perfect swell. Still, he can't help pondering what may lurk beneath. Then the theme song starts running through his head… 
"The horror movie I saw that stuck with me the most was Jaws," he says. "I watched it when I was 6 years old, which I probably shouldn't have. I surf three times a week and I still think about Jaws."
It was spine-tingling films from '70s and '80s, like Jaws, Alien, Gremlins and Friday the 13th, that first piqued Dr. Romero's interest in the horror genre. During his formative teen years, his book preferences followed suit, and Stephen King quickly rose to his number one spot. "I just got hooked," he says. "It gave me nightmares, but I kept coming back."
While he was growing up in Baja California and Chula Vista, Dr. Romero had a household hobby of swapping novels with his parents — both of whom were attorneys who tended to prefer nonfiction and autobiography. They didn't share his penchant for paperbacks and usually made it only a few chapters before tapping out.
"They would pick it up and have nightmares after reading two or three chapters," he says. "I could never get anyone to the finish!"
His books also provided a much-needed reprieve during text-heavy medical school, especially the suspenseful, slow-burning style of Spanish author Carlos Ruiz Zafón. Making time for his hobby is a healthy habit that he's carried with him through the years, often coming back multiple times to the same media (the films of Insidious director James Wan are favorites). "That's my go-to place where I can take a time out," he says.
It's entirely fair that some of Dr. Romero's patients may find his favorite subject matter somewhat morbid, but the principle of finding time for a hobby or activity you enjoy that's unrelated to your day job — no matter what that may be — and maintaining work/life balance can benefit anyone. The hobby doesn't have to be goal-oriented or come saddled with high expectations; it's rewarding simply to follow your curiosity and try something new.
"It's fun to step out of what you do every single day," Dr. Romero says. "I try to implement that when I'm counseling patients or trying to get someone to connect to some sort of physical activity. The point is to find whatever it is that gives you joy and that you can continue to do."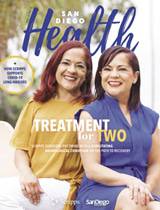 This content appeared in San Diego Health, a publication in partnership between Scripps and San Diego Magazine that celebrates the healthy spirit of San Diego.