7 Tips to Help Your Child Enjoy Exercise
Model good behavior, be your child's cheerleader and more tips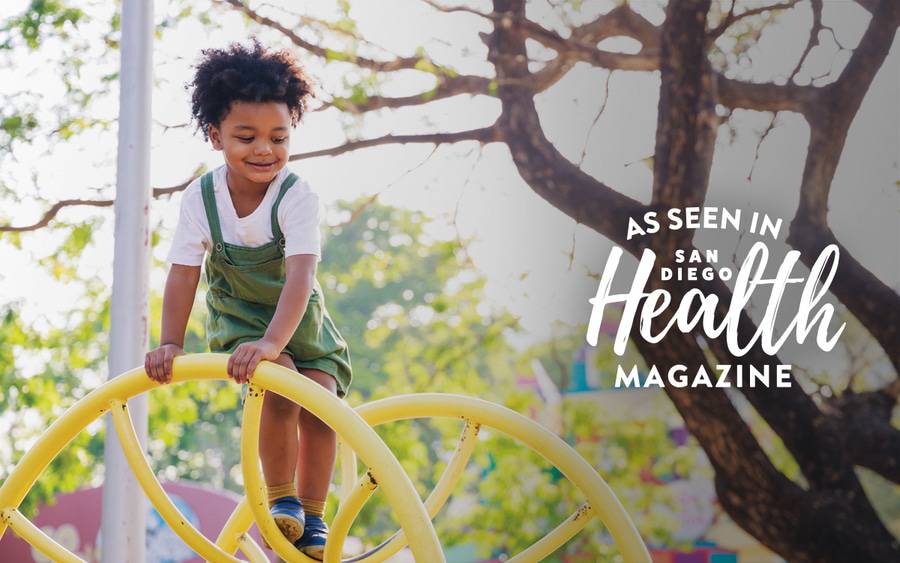 Model good behavior, be your child's cheerleader and more tips
The Centers for Disease Control and Prevention recommends that kids age 6 to 17 get an hour of exercise each day, but their data shows that less than a quarter of them actually do. 
Virtual learning and working remotely have left some families a little more sluggish than they'd like, so now is the perfect time to turn off the screens and get moving. 
"The past year and a half has seen a very sedentary lifestyle, not only for kids, but the entire family," says Livpreet Singh, DO, a pediatrician at Scripps Coastal Medical Center Eastlake. "It's been a difficult time for adults to get active, let alone the kids who have been stuck at home."
But the good news is that incorporating physical activity into your family's daily life doesn't have to be a chore. Not sure how to start? These seven tips will help inspire a love of exercise that will set your kids up for long-term success.
The old adage "Do as I say, not as I do" isn't going to fly here. Be a positive role model for your kids by getting proactive about your own health, hyping it up to them and turning your sweat sessions into a family activity. "The entire family should take initiative together," says Dr. Singh. "To be the most successful, you have to do it collectively."
2. The family that plays together stays together
Just because it's exercise doesn't mean it can't be fun. Sports, games, digging in the sandbox and playing on the playground all count toward your 60 minutes. You're limited only by your imagination. (P.S. Chores count as exercise too.)
Try out a few different exercises and see what sticks. Also, if you have kids in different age groups, plan different activities accordingly. For instance, while your preschooler is playing tag, your tween could be practicing a popular dance. "It's trial and error," Dr. Singh says. "What works for your family is going to be different than what works for another family."
Be as specific as possible. "Build upon your goals as you achieve them. Continuing to work toward another goal is going to keep you motivated."
5. Be your child's cheerleader
Keep your kid motivated with plenty of positive reinforcement. The language you use and the way you convey it will be unique to your family, but the intention is what matters.
Going from zero to 100 right away raises the risk for injury. After a period of inactivity, muscle flexibility decreases, and you're no longer conditioned to take on the same level of intensity. Build up strength and stamina over time.
7. There's an app for that
There's a wealth of fun, family-friendly exercise ideas online. Apps like NFL Play 60 and GoNoodle, and sites like YouTube Kids are filled with videos and activities designed to get your child's body and brain working.
This content appeared in San Diego Health, a publication in partnership between Scripps and San Diego Magazine that celebrates the healthy spirit of San Diego.