Greg Lewis, MD, Elected Scripps Memorial Hospital La Jolla Chief of Staff
Hospitalist to lead 1,399-member physician staff for two-year term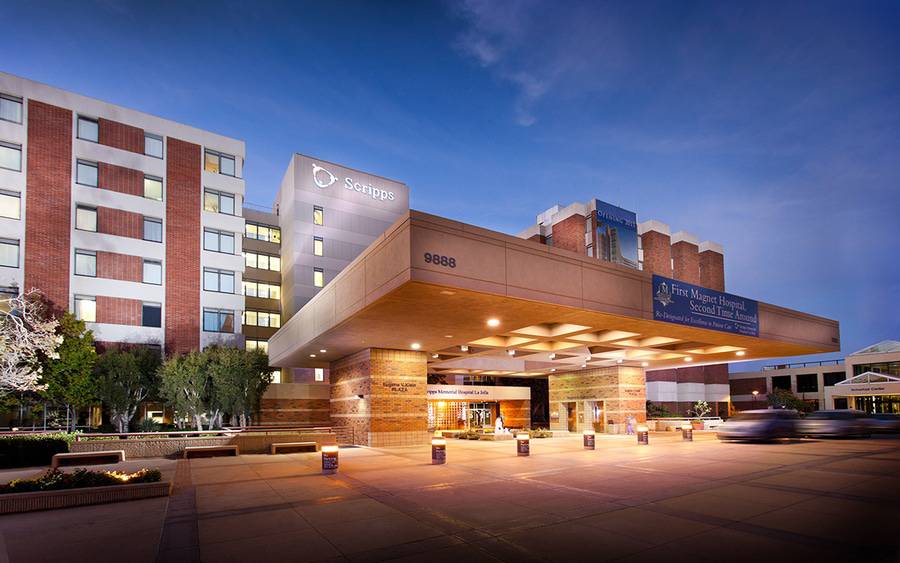 Hospitalist to lead 1,399-member physician staff for two-year term
The physicians at Scripps Memorial Hospital La Jolla have elected hospitalist and internal medicine specialist Greg Lewis, MD, as the new chief of staff of the 426-bed campus. Dr. Lewis took over as head of the 1,398-member physician team on Jan. 1.
During his two-year term, Dr. Lewis will serve as medical staff liaison to Scripps La Jolla's administrative staff and Scripps Health's board of trustees. He will play a key role in driving continuous quality improvement in the delivery of health care services to the 155,000 patients cared for annually at the hospital.
He succeeded outgoing Chief of Staff Dale Mitchell, MD.
"For more than a decade, Dr. Lewis has served with distinction on the Scripps La Jolla medical staff," said Carl Etter, Scripps Health senior vice president and regional chief executive. "As chief of staff, he will provide strong leadership as we cope with the ongoing pandemic while continuing to deliver the world-class patient care that has long distinguished the hospital."
Dr. Lewis, who is the first hospitalist to serve as chief of staff at Scripps La Jolla, works for Ximed Hospitalists, which provides around-the-clock hospitalist coverage for the hospital.
"My focus is taking care of patients while they are in the hospital," Dr. Lewis said. "Hospitalists are on the front line of hospital care. We interact with almost every other clinical discipline, and we have a good understanding of everything going on in the hospital."
As the COVID-19 pandemic enters year three, Dr. Lewis said Scripps La Jolla medical staff members fully know the challenges posed by the continuing global health care crisis.
"We are better prepared for the waves of patient surges that we have experienced," he said. "We have good protocols in place, more people are being vaccinated and there is less unreasonable fear and uncertainty surrounding the disease."
"I believe COVID will be with us for a long time to come, and we will need to continue to support our staff members in order to prevent burnout and to give them all the tools and resources they need to provide the highest level of care to our patients," Dr. Lewis said.
Among his priorities will be keeping Scripps La Jolla on the leading edge of medical technology.
"Our hospital needs to embrace technology even more than in the past," he said. "And we need to empower our patients more by making sure they understand what is happening to them and engaging them as active partners in their care."
Dr. Lewis has been a member of the Scripps La Jolla medical staff since 2009 and has held numerous leadership positions at the hospital, including chief of internal medicine and chairman of the department of medicine.
He also is the co-founder, chief financial officer and chief medical officer of San Diego SNF Hospitalists, the largest independent skilled nursing facility hospitalist group in San Diego County.
He received his undergraduate degree from the University of Miami and his medical degree from the University of Miami Miller School of Medicine. He completed residency training at Kaiser Foundation Hospital in Los Angeles, where he served as chief resident. He is certified by the American Board of Internal Medicine.
Dr. Lewis' medical interests outside of his clinical practice have included the improvement of the quality and safety of patient care.
Dr. Lewis, who grew up in Coral Springs, Fla., lives in Del Mar with his wife and teenage daughter. His two sons attend college.
Outside work, Dr. Lewis enjoys scuba diving, golfing, traveling and watching movies.