How Important Is an Annual Physical Exam?
Routine physical looks at overall health, may include lab tests, screenings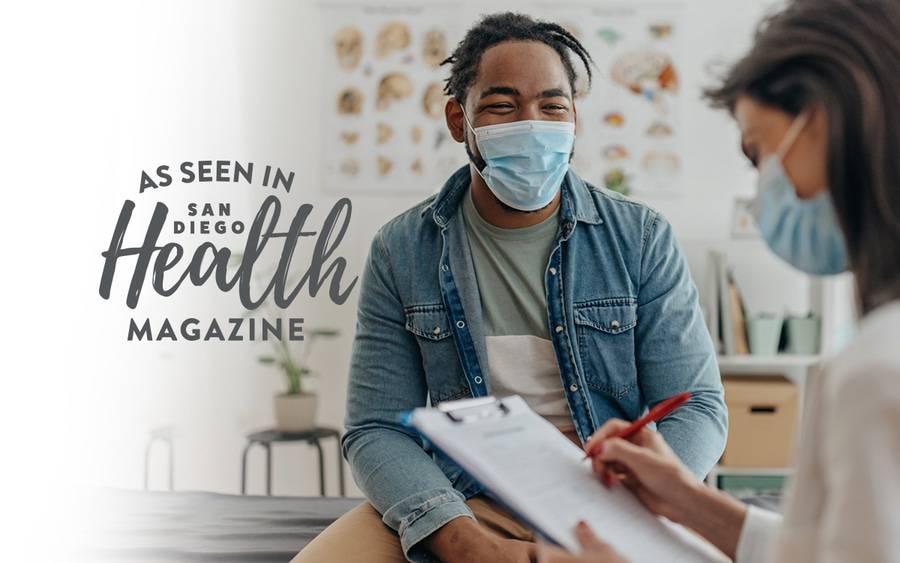 Routine physical looks at overall health, may include lab tests, screenings
Doctors recommend an annual physical exam, but the task can sometimes seem daunting. The more you know beforehand, the more likely it is you'll have a good experience. 
Christal Landeros, DO, a family medicine physician at Scripps Coastal Medical Center San Marcos, says that annual exams are critical for anyone's well-being. They help ensure that issues are addressed as early as possible, allow you to ask any health-related questions and give you a chance to develop a relationship with your primary care provider. 
In addition to checking your vital signs, examining your head, neck and abdominal areas and ordering any necessary laboratory tests, your doctor should review recommended vaccines, assess your risk for various cancers or diseases and discuss overall health goals. 
Your doctor will also ask you questions about your medical history, lifestyle and habits, including dental and sleep hygiene — especially important now since the pandemic may have delayed routine dental cleanings or caused some sleepless nights. 
Importance of preventive care
Dr. Landeros generally recommends that patients complete labs prior to their appointment to ensure the one-on-one time is as beneficial as possible. 
"Prevention is key," Dr. Landeros says. "We can use this time to discuss lifestyle and dietary changes and/or medications to address any health concerns." 
Certain parts of the exam will vary based on gender and age. For men over 40, doctors will begin monitoring for prostate abnormalities. 
Importance of routine screenings
Women can expect an annual screening for cervical cancer beginning at age 21 and a screening for HPV beginning at age 30. Dr. Landeros says these annual screenings can identify precancerous lesions and can prompt more frequent screenings to monitor for any warning signs or unusual growth. 
Although mammograms typically begin at age 40, doctors will visually and physically exam the breasts to look for any abnormalities, such as lumps or bumps. 
Anyone age 50 and older should expect to be screened for colorectal cancer as well. 
During exams for children, pediatricians will review age-appropriate milestones and will evaluate the child's social, behavioral and academic progress. 
Many reasons to schedule an annual physical 
Although seeing your doctor for an annual physical exam may seem like a chore, there are many reasons to make time for a visit with your primary care physician.
Dr. Landeros says skipping these critical checkups can be risky. 
"Patients are at risk of the development and further progression of medical issues that may require more aggressive intervention once identified," she says. 
"Promoting health and wellness can keep medical issues from developing and, of course, early detection and diagnosis is of equal importance to promote better outcomes." 

This content appeared in San Diego Health, a publication in partnership between Scripps and San Diego Magazine that celebrates the healthy spirit of San Diego.