Scripps MD Anderson Working to Increase Lung Cancer Screenings
Screening detects cancer early when treatment works better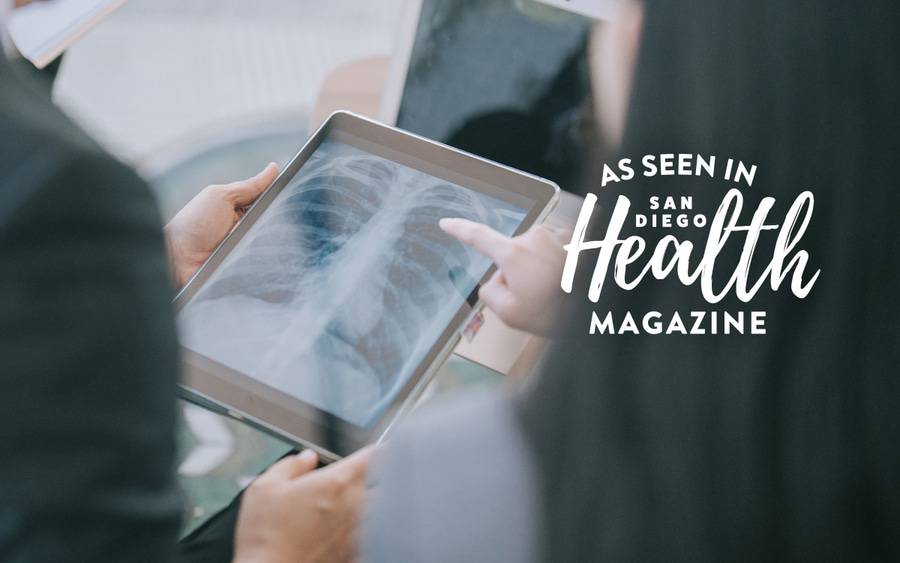 Screening detects cancer early when treatment works better
Lung cancer is one of the most common cancers in the United States, second only to prostate cancer in men and breast cancer in women, according to the American Cancer Society. It is the leading cause of cancer death in the United States, responsible for more deaths than colon, breast and prostate cancers combined. 
While new cases of lung cancer are declining, likely due to fewer people smoking, 1 in 16 men and 1 in 17 women will have lung cancer in their lifetime. Because one diagnosis is one too many, Scripps MD Anderson Cancer Center has set out to improve early detection through a comprehensive, multidisciplinary lung cancer screening program. 
"To make progress and improve these statistics, we need to detect it at an early stage," explains Thomas Buchholz, MD, medical director of Scripps MD Anderson Cancer Center and a radiation oncologist with Scripps Clinic. 
"Historically, when we wait for symptoms to develop, lung cancer presents at a late stage and is hard to cure. Screening with a low dose chest CT scan can lead to earlier detection and improve the chance of survival." 
The program, which also includes a smoking cessation component, is open to people who meet the at-risk criteria set by the United States Preventive Services Task Force — those between the ages of 50 to 80 who currently smoke or have smoked within the last 15 years. Candidates should have smoked a pack of cigarettes per day for at least 20 years. 
"We're collaborating very closely with our primary care physicians to raise awareness about this program so we can improve patients' access to this potentially life-saving screening," says Samir Makani, MD, the screening program's medical director and an interventional pulmonologist with Scripps MD Anderson. 
"It's essential to have a comprehensive approach like ours, so patients not only get their first screening, but are screened on an annual basis for any changes." 

This content appeared in San Diego Health, a publication in partnership between Scripps and San Diego Magazine that celebrates the healthy spirit of San Diego.