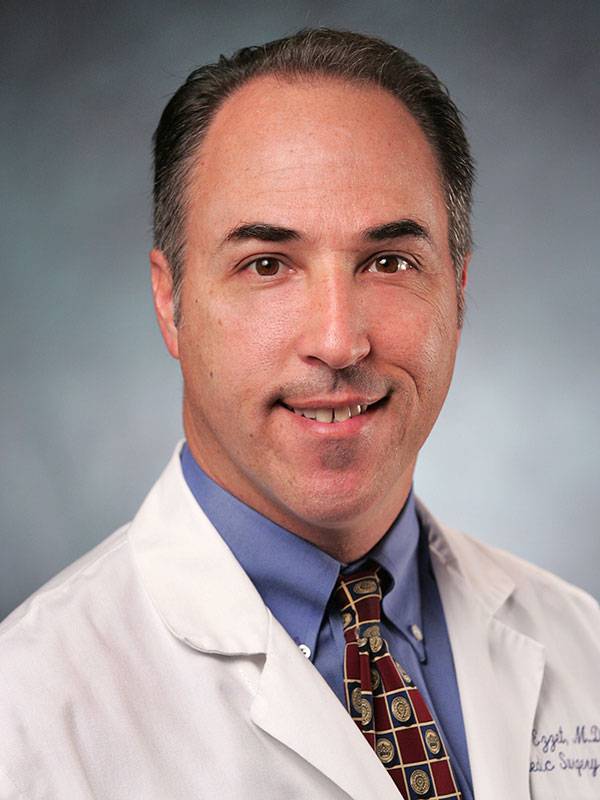 Specialties
Orthopaedic Surgery
Adult Reconstructive Orthopaedic Surgery
Expertise
Joint Reconstructive Surgery
Orthopaedic Surgery
Specialties
Orthopaedic Surgery
Adult Reconstructive Orthopaedic Surgery
Kace Ezzet, MD, is an orthopedic surgeon with subspecialty training in total joint replacement and lower extremity reconstruction. He has expertise in reconstructive surgery and total joint replacement of the hip and knee, as well as knee arthroscopy. He also has a special interest in complex primary joint replacement and revision surgery.
His current research interests include:
Board Certifications
American Board of Orthopaedic Surgery, Orthopaedic Surgery, 1998
Medical Education
University of Southern California School of Medicine, MD, 1989
Internships
Tulane University School of Medicine, Internship-Surgery
Residencies
Tulane University School of Medicine, Orthopaedic Surgery
Fellowships
Scripps Clinic, Joint Reconstructive Surgery
Publications
See a listing of Kace Ezzet's publications on PubMed, a service of the National Library of Medicine.
PubMed is a third-party website with no affiliation with Scripps Health.