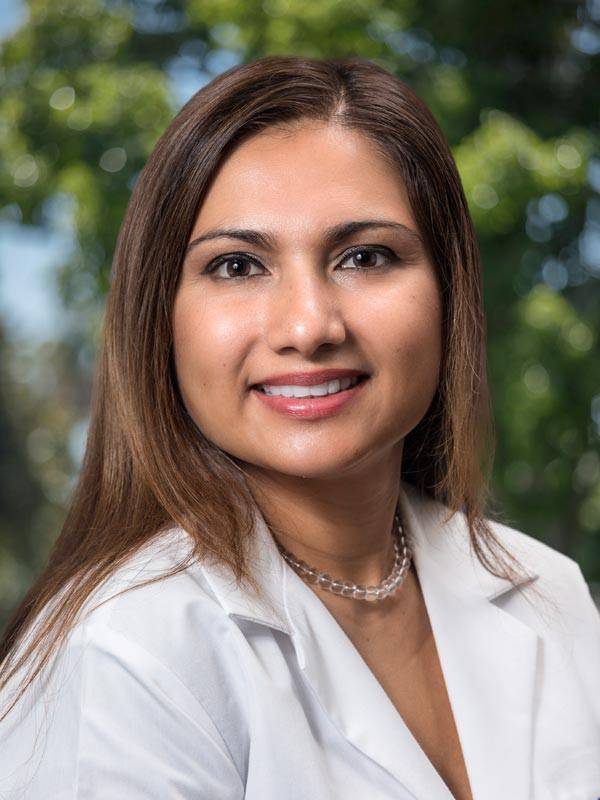 Contact
Phone Number
Scripps Coastal Medical Center Cedar-Vista
Get directions
Specialties
Physical Medicine and Rehabilitation
Expertise
Electrodiagnostic Medicine
Pain Medicine
Physical Medicine and Rehabilitation
Languages
Spanish, Bengali, English
Specialties
Physical Medicine and Rehabilitation
Sarmistha Kumar, DO, is a physical medicine and rehabilitation specialist with subspecialties in neurological and musculoskeletal disorders. She is fellowship trained in spine and interventional pain medicine and has also trained in ayurvedic medicine.
Dr. Kumar is experienced in performing spinal, joint, muscle, nerve and tendon injections, as well as electromyography (EMG)/nerve conduction studies. She uses fluoroscopic guidance for spinal, intercostal and sacroiliac injections and ultrasound guidance for nerve and musculoskeletal injections.
She also focuses on alternative medicine and self-help for patients with pain, including meditation, yoga, Ayurveda and exercise. She personally performs all medically necessary procedures and monitors pain medication use for each patient.
Dr. Kumar prides herself on offering care that is highly specialized, personalized, holistic and unique. In her spare time she enjoys travel and is interested in Ayurveda and spirituality.
Board Certifications
American Board of Physical Medicine and Rehabilitation, Pain Medicine, 2005
American Board of Electrodiagnostic Medicine, Electrodiagnostic Medicine, 2004
American Board of Physical Medicine and Rehabilitation, Physical Medicine and Rehabilitation, 2003
Medical Education
University of Medicine & Dentistry of New Jersey, DO, Physical Medicine and Rehabilitation, 1998
Internships
Union Memorial Hospital, Internship-Medicine, 1999
Residencies
Thomas Jefferson University Hospital, Physical Medicine and Rehabilitation, 2002
Fellowships
LAGS Spine and Sports Care, Physical Medicine and Rehabilitation, 2003