San Diego region's leading stroke care provider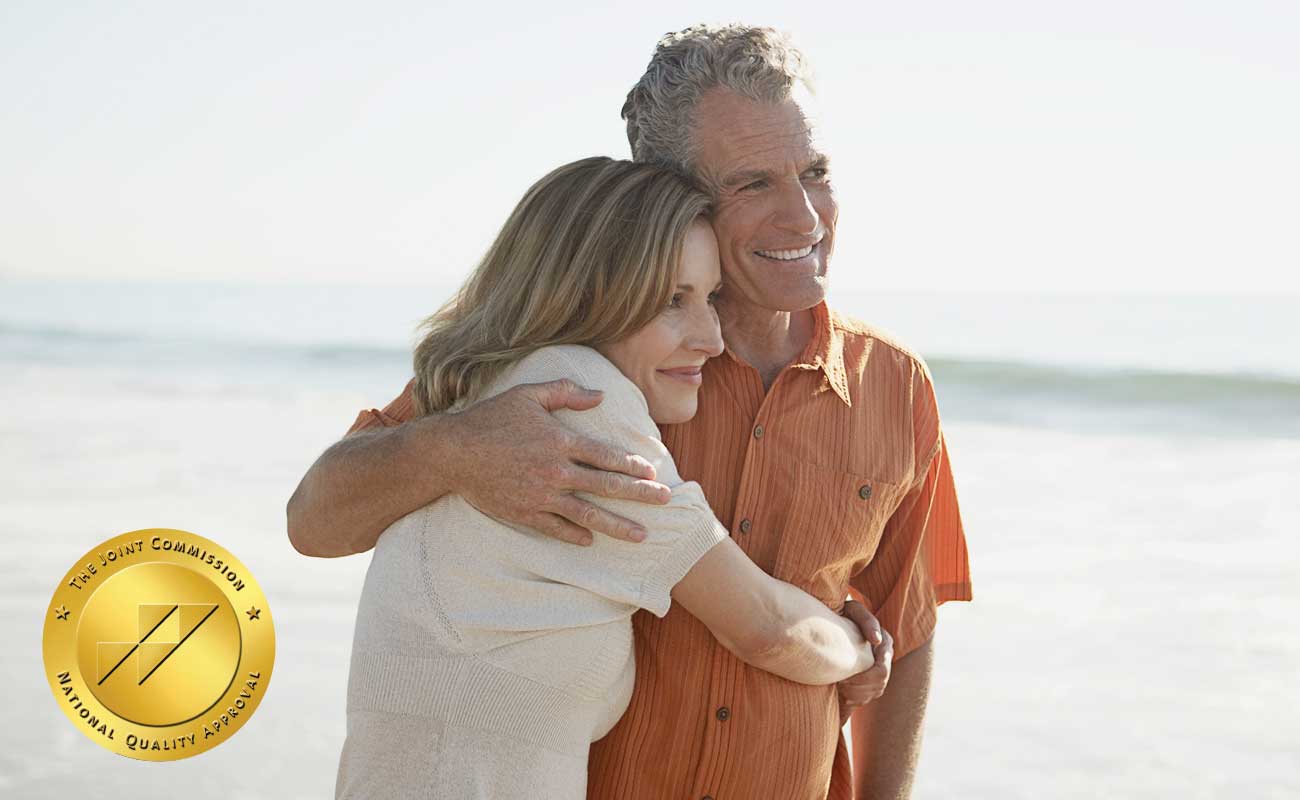 San Diego region's leading stroke care provider
Excellence in stroke care

Excellence in stroke care
Scripps Memorial Hospital La Jolla was one of the first U.S. hospitals to be designated as a Comprehensive Stroke Center. Learn about our excellence in care at locations throughout San Diego.
Strokes occur when the oxygen-rich blood-flow through an artery to part of the brain is blocked or ruptures. Brain cells start to die within minutes without an oxygen supply. The location and size of the disruption in blood-flow will determine how many brain cells are affected.
The two most common types of strokes involve blockage of oxygen-rich blood to brain cells, or damage to blood cells caused by a ruptured artery in the brain.
Ischemic strokes are caused by blockage of a vessel in the brain. This blockage can occur in the artery supplying blood to the brain, or from a blood clot elsewhere in the body that travels to the brain.
Hemorrhagic strokes can be caused by uncontrolled high blood pressure or aneurysms, which occur when part of the wall of a blood vessel weakens, bulges and bursts.
A condition similar to a stroke known as transient ischemic attack (TIA) occurs when the flow of oxygen-rich blood is only blocked for a short time and damage to brain cells is not permanent or lasting. A TIA is considered a strong warning signal that a stroke may occur at some later time unless a patient makes important lifestyle changes.
This could include taking medication to prevent blood clots from forming, as well as treating diabetes, high blood pressure and high cholesterol. Other effective preventative strategies include making changes in diet, exercise, alcohol and tobacco consumption.
Signs and symptoms of stroke
The symptoms for stroke can come on suddenly and include:
Numbness or weakness on one side of the body.
Confusion or difficulty speaking or understanding speech.
Difficulty seeing with one or both eyes.
Difficulty walking, dizziness or lack of coordination.
Severe headache with no known cause.
Because strokes require rapid assessment and medical intervention, time is critical to prevent permanent brain damage, long-term disability and even death. Recognizing signs and taking action when someone is experiencing a stroke can be remembered through F.A.S.T. The acronym stands for:
F ace drooping (one side of the person's face droops or is numb)
A rm weakness (one arm of the person is weak, numb or doesn't move at all)
S peech difficulty (the person slurs or can't form words)
T ime to call 911 (if the person shows any of these symptoms)
Certified Comprehensive Stroke Center
Scripps-wide excellence in stroke care
In addition to our Comprehensive Stroke Center at Scripps Memorial Hospital La Jolla, The Joint Commission has certified all Scripps hospitals equipped with an emergency room as Primary Stroke Centers.
Scripps primary stroke center hospitals are:
From the moment a patient enters the emergency room, Scripps provides a full spectrum of care from comprehensive treatment, to recovery and rehabilitation.
Our physicians, nurses and other medical staff are specially trained to recognize the signs of stroke and provide immediate, expert care. Emergency room physicians, neurologists, neurosurgeons and neurointerventional radiologists quickly determine the nature of the stroke and provide proper treatment.
A multidisciplinary stroke rehabilitation team of physical, occupational and speech therapists, physicians, nurses and other rehabilitation professionals provide individualized care to help stroke patients return to independent living and activities.
The Rehabilitation Center at Scripps Memorial Hospital Encinitas is accredited by the Commission on Accreditation of Rehabilitation Facilities for its inpatient rehabilitation programs, including specialty programs for stroke.
The American Heart Association/American Stroke Association has recognized all Scripps Hospitals with the Get With The Guidelines® – Stroke Gold Plus Quality Achievement Award. It is presented only to hospitals that have demonstrated sustained superior quality measures.
The Scripps system approach to stroke care is supported by a dedicated team of professionals working with patients and their families to set goals for recovery. To foster and encourage success, Scripps offers stroke rehabilitation programs that include recreational outings, support groups, work and home space evaluations, conditioning and more.
Stroke prevention and community involvement
From integrative medicine to controlling cholesterol and blood pressure, Scripps teams collaborate to offer health solutions designed to prevent strokes.
Scripps teams are also active in developing new ways to improve stroke care for patients countywide, regardless of where they are admitted. Outreach and education with local first responders (paramedics and emergency medical technicians), as well as collaboration with the American Stroke Association are just two examples of the many contributions Scripps teams are making in our local communities.
The creation by Scripps of a pre-hospital notification of stroke codes for regional first responders further aims to improve coordination, quick transport and treatment of stroke patients.
Through an agreement with emergency medical services (EMS) providers in San Diego County, when a stroke patient with signs of a large vessel blockage arrives at one of Scripps' primary stroke centers, a critical care transportation ambulance and nurse are dispatched to the hospital and remain on stand-by during the patient's clinical evaluation.
Scripps hospital locations providing stroke treatment
If you think you are having a stroke, please call 9-1-1.
Scripps Health offers stroke care at the following locations in San Diego County:
Scripps News
Classes & Events