Prevent stroke risk factors with lifestyle changes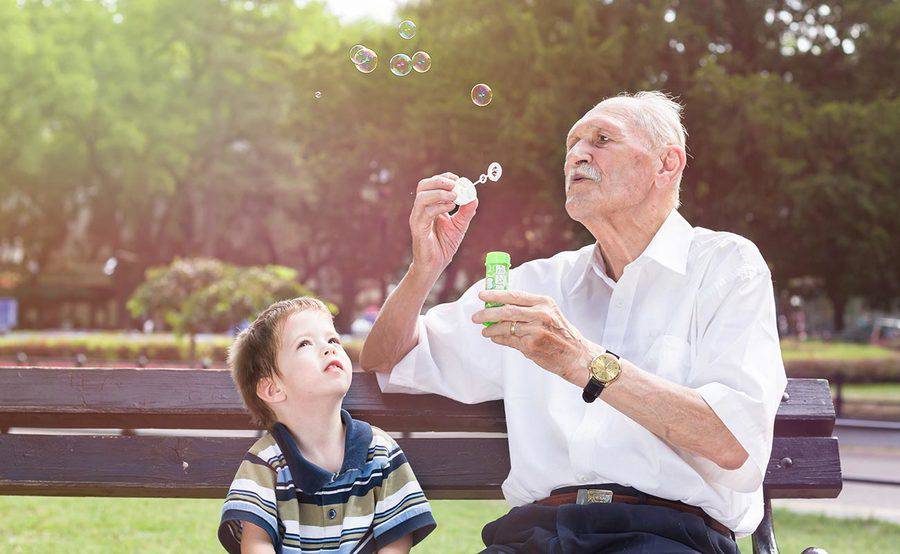 Prevent stroke risk factors with lifestyle changes
While stroke is a leading cause of serious long-term disability in the US, the good news is that 80% of strokes are preventable. That means you can take steps now to prevent a stroke — or prevent a recurrence.
Continue reading below to learn how to reduce certain risk factors and explore treatments that can help lower your risk.
Research has shown that you can take steps to prevent stroke by reducing and controlling your risk factors. Some risk factors cannot be controlled, but others can be changed, treated or managed by making healthier lifestyle choices.
Non-controllable stroke risk factors
While you can't control the following risk factors for stroke, knowing you have them can motivate you to work harder on the ones you can change.
Age
People age 65 and older have an increased risk of stroke.
Family history
If you have a family history of stroke, your risk may be increased.
Race
People of certain races — including African Americans, Hispanics and Asian/Pacific Islanders — may have an increased stroke risk.
Controllable stroke risk factors
Taking steps to manage the following risks may reduce your chances of stroke and disability. Talk with your doctor about treatment and healthy lifestyle changes to lower your risk.
High blood pressure
High blood pressure, or hypertension, is the single most important risk factor for stroke. Know your blood pressure and have it checked at least once every two years. If it's above 130/80, you may need treatment. Talk to your doctor about your blood pressure and stroke risk.
Smoking
Smoking cigarettes, pipes and cigars is harmful to your cardiovascular health and significantly raises stroke risk. If you smoke, find a way to quit.
Alcohol and drug abuse
If you drink alcohol, do so in moderation. If you have trouble controlling your drug or alcohol use, seek immediate help.
Diabetes
Having diabetes increases your risk of stroke and other cardiovascular diseases. Follow your doctor's recommendations for controlling your diabetes.
High cholesterol
Excess cholesterol can increase the risk of a blockage forming in an artery that leads to the brain. Your bad (LDL) cholesterol should be lower than 100 mg/dL. If yours is higher, follow your doctor's recommendations to control your cholesterol.
Carotid artery disease
Carotid artery disease occurs when fatty deposits, called plaque, build up in the arteries in your neck that supply blood to your brain. This buildup can block the flow of blood to the brain and cause a stroke. Fortunately, plaque in the carotid arteries can be easily identified through a noninvasive ultrasound performed at your doctor's office. Early detection can prevent a stroke.
Atrial fibrillation
Atrial fibrillation condition causes an irregular heartbeat, which can lead to old blood pooling in the heart and forming clots that can travel to the brain. Other types of heart disease also increase the risk of stroke. If you have any type of cardiovascular condition, talk to your doctor about lowering your stroke risk.
Being physically inactive, obese or both
A lack of physical activity and/or being obese can raise your risk of cardiovascular disease and stroke. People with excess body fat have a higher risk of stroke even if they don't have other risk factors. This is especially true for people who carry extra weight around their midsection. Waist measurements greater than 35 inches for women and 40 inches for men increase the risk. Exercising just 30 minutes or more each day can help protect against stroke and many other diseases.
Diet
A diet high in saturated fat, trans fat and cholesterol can raise blood cholesterol levels and increase your stroke risk. High-salt diets can contribute to high blood pressure, which is a risk factor. Diets with excess calories can contribute to obesity, which is a risk factor. Eating five or more servings of fruits and vegetables each day may reduce the risk of stroke.
Scripps offers a multidisciplinary approach to preventing stroke in people with an increased risk. We take a comprehensive, collaborative approach to evaluate and help prevent stroke, both in patients who have never had a stroke but have risk factors, as well as those who have had a stroke and want to prevent another one.
This collaborative approach includes the expertise of neurosurgery, interventional neuroradiology, vascular surgery, cardiology, hematology, lipid clinic, integrative medicine and sleep medicine.
Procedures to prevent stroke
In addition to medication and help with lifestyle changes, Scripps offers state-of-the-art procedures to help reduce stroke risk. These include:
Closure devices
For people who have atrial fibrillation (AFib) not caused by a heart valve problem, left atrial appendage closure may be an option. This procedure removes the left atrial appendage from the left atrium with the goal of reducing the risk of stroke, while potentially eliminating the need for anticoagulation (blood thinning) medication.
In young patients who have suffered a stroke caused by a small hole in the heart, a patent foramen ovale closure device (occluder) can be implanted in the heart. This device closes the hole and prevent clots from reaching the brain.
Implantable cardiac monitors
Implantable cardiac monitors are small devices placed underneath the skin of the chest that serve as a continuous electrocardiogram (EKG) machine and record the heartbeat for up to three years. Used in patients who have a stroke of unknown cause (called cryptogenic stroke), these monitors can help doctors determine if the stroke was caused by an irregular heartbeat that resulted in a blood clot traveling from the heart to the brain.
Benefits of early detection
Because stroke can quickly damage the brain tissue, it's important to quickly recognize stroke symptoms and seek immediate care. If you have risk factors for stroke, talk to your doctor about ways to lower your risk. Learn more about stroke symptoms and stroke diagnosis.