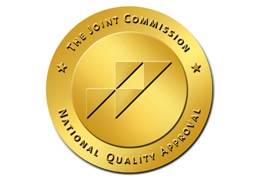 Stroke Care Throughout San Diego
When stroke happens, time is brain. Scripps provides comprehensive stroke care from the onset of stroke symptoms through stroke rehabilitation. Scripps emergency and trauma care staff are trained to identify the signs of stroke and deliver early intervention care that limits damaging effects. Our stroke rehabilitation programs that recognize the unique challenges stroke sufferers face.
Our four primary stroke centers focus on helping stroke patients recover strength and mobility, relearn essential skills and develop new ways to compensate for decreased functionality.
Certified Comprehensive Stroke Center
Scripps Memorial Hospital La Jolla is one of the first hospitals in the U.S. to receive the Comprehensive Stroke Center designation by The Joint Commission and the American Heart Association.
Our comprehensive approach to stroke care includes a range of health care professionals who work with patients and their families to set goals for recovery. To encourage success, we offer a unique range of stroke rehabilitation activities that include recreational outings, support groups, work and home space evaluations, conditioning and more.
Scripps News
Classes & Events