Brain Injury Day Treatment Program
Traumatic brain injury therapy in San Diego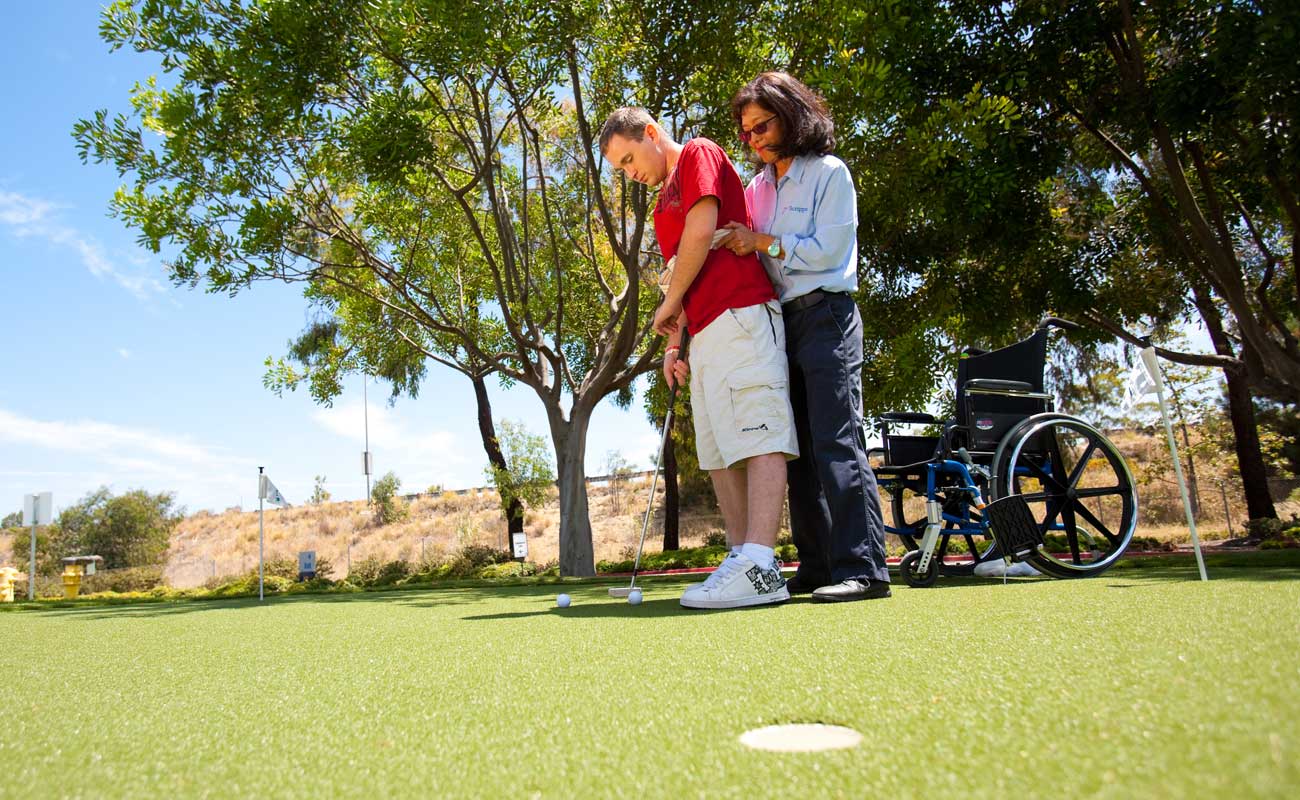 Traumatic brain injury therapy in San Diego
The Scripps Brain Injury Rehabilitation Center at Scripps Memorial Hospital Encinitas is uniquely qualified to care for people with traumatic brain injuries (TBI), including concussion and other head injuries, as well as stroke and other neurological disorders.
Brain injury rehabilitation services
Scripps offers a dynamic and innovative brain injury day treatment program that helps adolescents and adults successfully return to school or work following a disabling brain injury or illness. The rehabilitation program is an important step in the continuum of care for patients who need additional rehab care following their transition from acute inpatient rehabilitation to home. And it allows patients to return to their home every night following therapy.
During their participation in the brain injury therapy program, patients work individually and in groups with a comprehensive team that includes physical, occupational and speech therapists, an audiologist and social services. Therapies are tailored to each patient's individual cognitive, physical and emotional needs in order to help regain independent living skills and return to their community and work or school.
Patients and their loved ones can also work with other health care professionals (psychologists, psychiatrists, care managers or social workers) to help adjust to their disability.
Brain injury rehabilitation center
In order to participate in the brain injury day treatment program, patients need a referral from their primary care physician or neurologist. The brain injury rehab program is offered Scripps Memorial Hospital Encinitas.