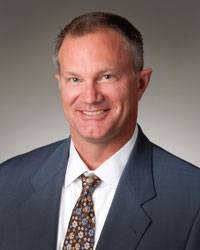 Richard Neale
Corporate Executive Vice President
Chief Business Development and Growth Officer
Richard Neale is responsible for revenue growth through business and corporate development and payer contracting, as well as the Scripps Health Plan. He aligns business needs and a rapidly evolving health care landscape with strategy, integration and culture to identify and develop new growth opportunities. 
This can include geographic expansion, collaborations, partnerships and ventures and alliances that support Scripps' mission and help to broaden health care access. Neale also has executive oversight of Scripps' supply chain, laboratory, pharmacy and other ancillary services.
Neale first joined Scripps in 2008 and has held several executive positions. As corporate vice president of ambulatory development and research, he helped grow ambulatory business with a focus on building relationships with independent physicians. He also led a reorganization of clinical research services that included collaborations with corporate, physician and academic partners to improve clinical alignment and lower expenses.
Most recently, as corporate senior vice president of corporate development, he led development and growth initiatives throughout the Scripps' system and had executive oversight for Scripps Project Management Office and Home-based Care services. In his time with Scripps, Neale has consistently brought new focus to growth planning and helped develop Scripps' growth strategy both short- and long-term.
Neale holds a Bachelor of Science degree (University of Guelph, Ontario, Canada), as well as a law degree and an MBA (Dalhousie University, Halifax, Canada).