Scripps Memorial Hospital La Jolla

9888 Genesee Avenue

La Jolla

, CA 92037 US
Directions
Visiting Hours

8 a.m. - 8:30 p.m.
Visiting hours may be adjusted based on the patient's needs or wishes.

Emergency Services

The emergency and trauma center is open 24 hours a day, 7 days a week.
Advanced imaging technology

Advanced imaging technology
When it comes to first-rate imaging technology like 64-slice CT, MRI, PET and digital mammography, Scripps Memorial Hospital La Jolla provides some of the most comprehensive and advanced imaging services available, including:
From our radiology and nuclear medicine departments to our outpatient imaging center and pavilion and Scripps Polster Breast Care Center, our imaging services teams focus on utilizing the latest imaging technology to meet the highest standards of patient care. Our board certified radiologists and staff are committed to providing superior patient care and customer service.
Take a tour of our imaging center and pavilion.
Our imaging services are available for emergency procedures 24 hours a day, seven days a week.
When you want to take care of yourself and your family, call on the experts at Scripps La Jolla Imaging Services. We are accredited by the American College of Radiology in 64-slice CT, MRI, PET, ultrasound, mammography, and breast ultrasound and is a Breast Imaging Center of Excellence. It's all part of the world-renowned health care that you expect from Scripps.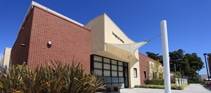 Take a photo tour of imaging services at Scripps La Jolla.