7 Tips To Prevent Sports-related Injuries in Children
Simple steps can help prevent injuries in all types of sports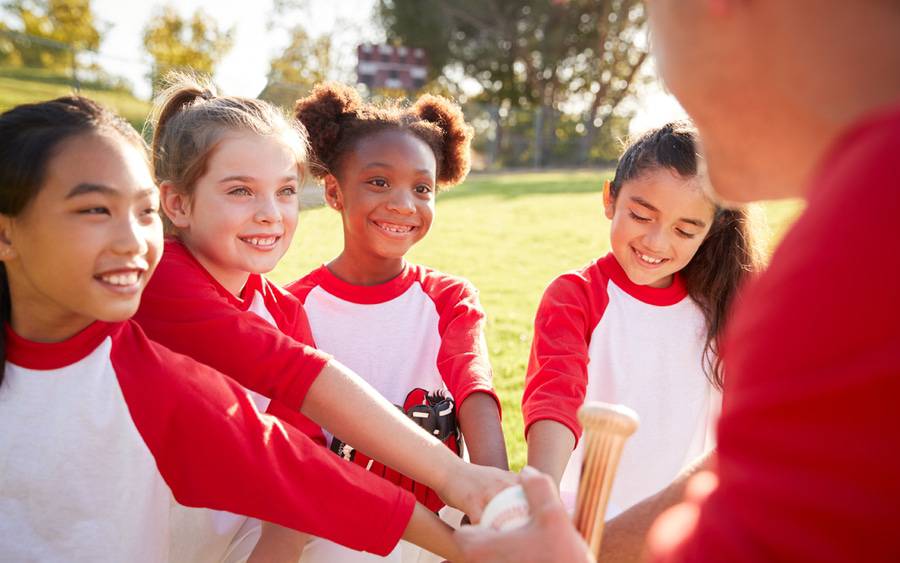 Simple steps can help prevent injuries in all types of sports
Organized youth sports are a healthy rite of passage for many children, with more than 30 million boys and girls participating in the United States every year. As sports seasons get longer and the level of play more intense, sports injuries are becoming more and more common.
Sports and recreational activities account for more than 2.6 million emergency room visits each year among children, ages 19 and under, according to the Centers for Disease Control and Prevention (CDC). Football, basketball, baseball and soccer account for 80 percent of sports-related emergency room visits for children, according to the CDC.
The good news is that experts say half of sports-related injuries among children are preventable. Definite steps can be taken to reduce the risk of injury in all types of sports.
"When it comes to youth sports, always place your child in the best and safest environment," says Shaun Berger, MD, a pediatrician and sports medicine expert at Scripps Clinic Rancho San Diego.
"Playing sports should be fun, which is why safety is so important. No one wants to see their son or daughter suffer an injury that could have been avoided with proper training or equipment."
Types of child sports injuries
The three types of sports-related injuries that children sustain are acute injuries, overuse injuries and re-injuries.
Acute injuries are usually traced to a single traumatic event. Among younger children, sports-related injuries are usually bruises, sprains and strains. Older children are more likely to sustain more severe injuries, such as broken bones and torn ligaments. Brain injury and damage to the eyes can also occur.
Overuse injuries are often the result of repetitive actions that put too much stress on developing bones and muscles. These injuries range from "Little League elbow" and "swimmer's shoulder" to shin splints and anterior knee pain.
Re-injuries occur when you return to a sport before an injury has properly healed.
Tips for parents to help prevent sports injuries
These tips will help your young athletes stay safe, without taking the fun out of activities:
1. Make sure your child gets a physical exam
Getting a physical exam before the start of a sport season allows for screening, prevention and treatment of any condition that could hinder participating in a youth sport.
Sports physicals are available at Scripps HealthExpress walk-in clinics at Scripps Clinic and Scripps Coastal Medical Center locations across San Diego County.
2. Encourage warming up before playing
Make sure your child warms up properly before any sports activity. Also, make sure that he or she drinks plenty of water and cools down properly at the end of a sports activity.
"Hydration helps prevent cramps and spasms," Dr. Berger says. "And a short, plyometric warmup can reduce ACL (knee) injuries by as much as nine times in female athletes."
3. Responsible adults should always supervise activities
Qualified adults should always supervise team sports. "Make sure the coach is someone who is committed to safety first and can teach proper techniques," Dr. Berger says.
Most overuse injuries are due to poor training or technique. "Work with your physician or coach to make sure the activity won't cause chronic or recurrent problems," he adds.
4. Make sure your child wears properly fitting equipment
Sports-related injuries can occur as a result of poorly maintained or ill-fitting equipment. Make sure your child has access to proper equipment, such as helmets, pads, protective eyewear and mouth guards. Properly maintained equipment can help prevent severe injuries, such as head trauma, eye damage or broken bones.
5. Ensure playing field is safe and well-maintained
Make sure playing surfaces are properly maintained and suited for the activities being played. Playing fields that are full of holes and ruts could cause a child to fall and get hurt.
6. Watch for signs of injury
Your child will often let you know when he or she is hurt, but some will try to tough it out and continue playing a sport at the risk of injury. Watch for signs of injury, such as appearing to be in pain when moving a body part or trouble breathing during a sporting activity.
"If an acute injury is affecting a child's function, first aid should be given right away," Dr. Berger says. "The child or parents should contact a physician immediately for further assistance. If the injury appears severe, they should be taken to the nearest hospital emergency department."
"If the child's pain is due to overuse, the child's physician can determine whether it's necessary to see a sports medicine specialist," he says.
7. Encourage your child to rest and take a break
If your child plays sports year-round, let him or her know it's okay to take a season off. Year-round athletes are more likely than others to incur overuse injuries.
Participating in sports carries value, despite risks
While sports-related injuries are a fact of life, this should not deter parents from getting their children involved in a school sport program or youth sport league.
Playing sports is a fun way for children to get exercise and reduce their risk of developing health problems related to inactivity, such as obesity. "Sports help children build social skills, learn team skills and develop a general sense of well-being," Dr. Berger adds.
"But in order to make sure they get the most out of the experience, it's important to make safety the number one priority."