How Does Your Hospital Measure Up?
Government website allows patients to compare quality standards at hospitals across the country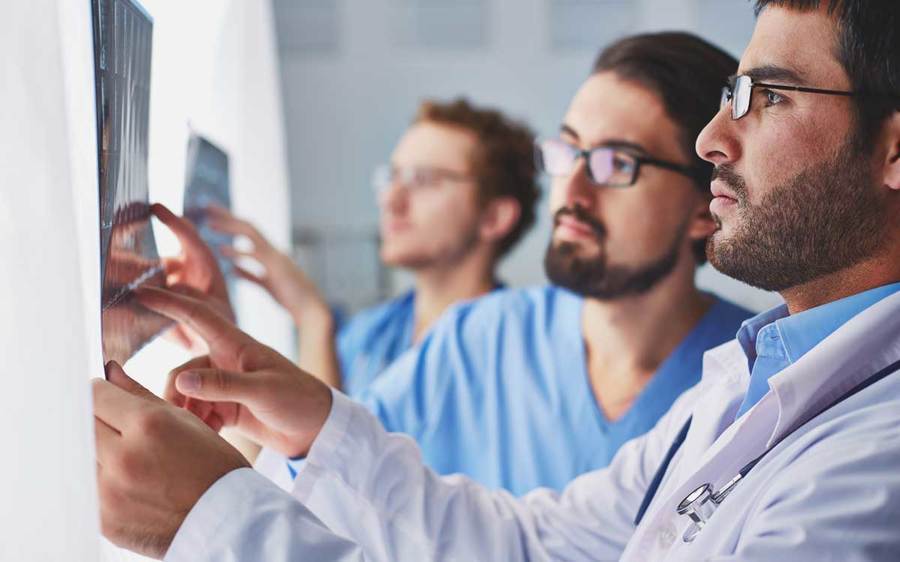 by Patricia Wallace, Director of Performance Improvement
If you've ever been curious abut how well your local hospital compares to others when it comes to quality of care, a new website may provide useful information. Hospital Compare, launched last month by the federal government, compares specific treatments provided by more than 4,000 hospitals across the country.
Created by the U.S. Centers for Medicare and Medicaid Services, Hospital Compare rates the quality of a hospital's care by evaluating how it measures up to established guidelines for treating three of the most common diseases among Medicare patients: heart attack (myocardial infarction), congestive heart failure and pneumonia.
By providing such information, Hospital Compare aims to help consumers make decisions about where to receive medical care.
Such information has not been readily available in the past, in large part because standardized definitions of quality care did not exist. Without such standards, it was difficult to compare the level of care provided at one hospital to that at another.
In developing Hospital Compare, Medicare worked with key professional organizations, such as the American Heart Association, American Hospital Association and Joint Commission on the Accreditation of Healthcare Organizations (JCAHO), to define and standardize the basic measures that reflect good care for patients with these three conditions.
Data was then collected from nearly every hospital in the country that receives Medicare reimbursement, and translated into a consumer-friendly website.
The Hospital Compare site rates individual hospitals by evaluating how often patients receive care in accordance with the established standards. The site lists up to 17 specific procedures; for example, hospitals are rated on when they give aspirin to heart attack patients, or whether they provide smoking cessation advice.
In addition, the site provides brief explanations of treatments and other medical terms, and offers resources and educational tools to help consumers make informed health care choices.
A valuable tool, but with limitations
While Hospital Compare provides valuable information, it is not intended to be a hard-and-fast guide to choosing a hospital. Health care is a highly complex process, and the "right" care depends on each individual patient.
There are exceptions to nearly every rule of standardized care; for example, a heart attack patient who has been taking blood thinners at home should not be given aspirin at the hospital. However, such exceptions may not always be reflected in the Hospital Compare data.
In addition, by the very nature of data collection, the information on Hospital Compare may not be fully up to date.
Currently, the site's data is from January to June of 2004. Its guidelines recommend that ACE inhibitors be given to heart attack patients, but another equally effective type of drug has since been introduced. So, hospitals whose physicians use the newer drug may wrongly appear to be providing a lesser quality of care. Keep in mind that the data may not be current, and an organization's quality of care can change quickly.
Here's another question to ask: What has the hospital done in response to the data? At Scripps, for example, we have changed the way we document treatment to better represent the actual quality of care we provide.
For example, we send our cardiac care patients through an extensive heart-health education program, but the details haven't always been fully recorded in each patient's treatment record, so they aren't reflected in quality measures. As a result, we have changed the forms our physicians and nursing staff use to ensure such treatment is documented.
Communication with your physician remains key
The Hospital Compare site is certainly a valuable tool, and an excellent starting point for making informed, responsible health care decisions.
To make the most of it, review the information for your hospital, see how it compares with other facilities in your area and talk with your physician about your thoughts and concerns. Together, you can determine the best approach for getting the right care for you and your family.
This Scripps Health and Wellness information was provided by Patricia Wallace, RN, Director of Performance Improvement at Scripps Memorial Hospital La Jolla.