New Hip Replacement Technique
Hip replacement technique offers promise to young, active patients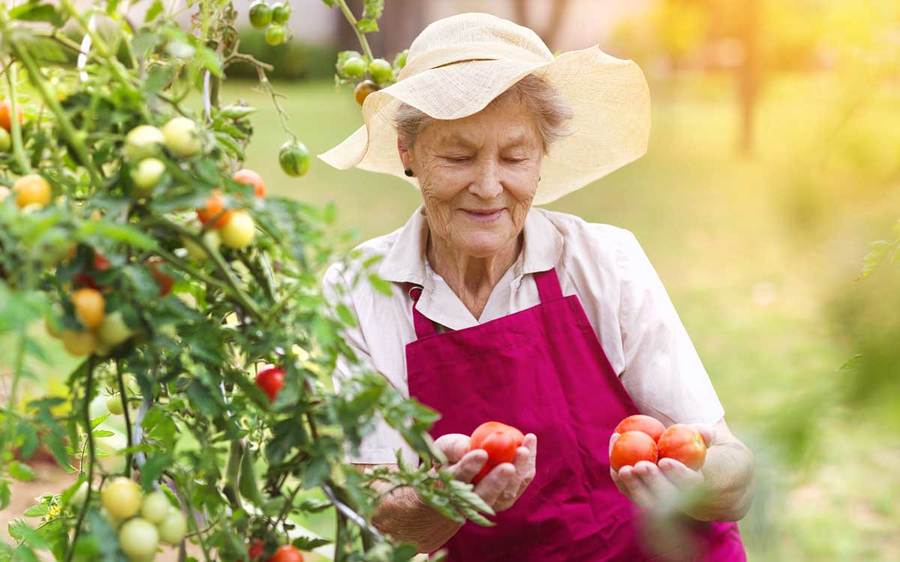 by Michael Kimball, Orthopedic Surgeon
When you hear about someone needing hip replacement surgery, what image comes to mind? A woman in her 60s or 70s who has suffered a broken hip due to osteoporosis? An elderly man who has severe arthritis in his hip joint?
While these are both valid scenarios, hip replacement surgery is no longer just for seniors. At Scripps Memorial Hospital La Jolla, we're seeing numerous patients in their 40s and 50s who are already experiencing severe osteoarthritis; in fact, an estimated 40,000 American men who suffer from osteoarthritis in the hip are under age 65.
This painful condition can severely limit physical activity, which can be a real problem for these Baby Boomers who jog, bike, garden, walk for exercise and plan to remain active well into their later years.
Osteoarthritis can make even daily activities impossible; among men aged 65 and younger who suffer from the disease, 88 percent say it completely prevents them from doing things we often take for granted, such as driving and doing household chores.
Traditional treatment: total hip replacement
Traditional total hip replacement surgery can alleviate the pain of osteoarthritis, but it also can mean an end to vigorous physical activity such as jogging or tennis. During total hip replacement, the surgeon removes the entire head and neck of the thighbone, and replaces it with an artificial implant.
Most implants used in traditional hip replacement are significantly smaller in size than the anatomy of the bone they replace. As a result, the implant may become dislocated, which is a leading cause of implant failure. In addition, differences in leg length can be a common concern following hip replacement surgery.
Even when the surgery has no complications, patients may have to have another procedure down the road. Traditional hip replacements use a metal ball and a plastic socket.
This plastic socket wears down over time which isn't surprising when you consider that the hip joint surfaces move against each other at a rate of 2 million footsteps per year in physically active adults and may need to be replaced.
The alternative: Birmingham Hip Resurfacing™
So what is a younger, physically active adult to do if he or she needs hip replacement surgery? The answer may be the Birmingham Hip Resurfacing (BHR) technique, a new, clinically proven alternative to total hip replacement recently introduced in the United States.
In use overseas since 1997, the BHR technique is intended for physically active patients who are under the age of 65 and suffer from hip arthritis or other degenerative joint diseases. In many cases, hip resurfacing can help these younger patients regain their active lifestyles without pain.
Rather than replacing the entire hip joint as with total hip replacement, hip resurfacing simply shaves a few millimeters of bone within the joint and caps it with an implant, much as a cap covers a worn-down tooth.
Consisting of a metal ball pivoting inside a metal socket, the Birmingham hip implant is made from tough, smooth cobalt chrome, so there are no plastic parts to replace. Moreover, because the implant closely matches the size of the thighbone head, it is substantially larger than the head of a traditional total hip replacement implant.
This increased size translates to greater stability in the new joint, thereby decreasing the chance of dislocation after surgery.
High patient satisfaction with Birmingham Hip Replacement
Unlike total hip replacement, hip resurfacing leaves the head and neck of the thighbone untouched (something that can prove to be valuable if a patient does need to undergo a total hip replacement later on in life). Since the neck length and angle determine the natural length of a patient's leg after surgery, there is a greater likelihood of maintaining accurate leg length after surgery.
To date, the Birmingham hip implant has been implanted in more than 60,000 patients in 27 countries. Patients have been extremely pleased with the results; in a study of more than 1,600 patients, 99.5 percent reported that they were "extremely pleased" or "pleased" with the Birmingham Hip Replacement.
Patients also have reported that they have returned to running, soccer and other sports.
We are very excited about being able to offer this technique to patients in the United States, and we are quite confident in its success.
The BHR has the longest clinical history of any current resurfacing device, and is the only one to have FDA approval in the US. Currently, only a few hundred of the 30,000 orthopedic surgeons in this country have been trained in this technology. As it becomes more well-known, we expect that number to increase.
This Scripps Health and Wellness information was provided by Michael Kimball, MD, an orthopedic surgeon at Scripps Memorial Hospital La Jolla.