Treatment options for chronic knee pain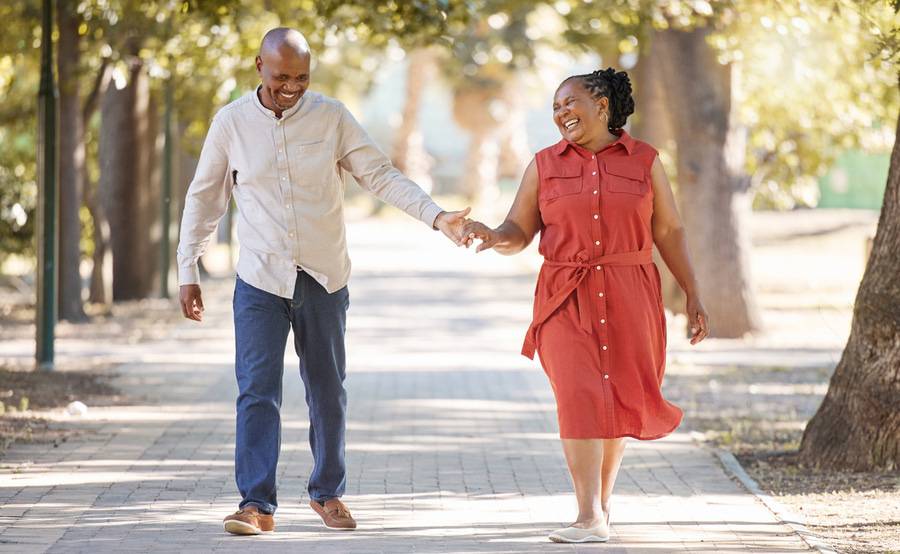 Treatment options for chronic knee pain
More and more people with severe knee pain are choosing to have knee replacement surgery. Modern techniques and implants have made knee surgery quicker and easier on patients than ever before.
Scripps orthopedic surgeons perform state-of-the-art knee replacement and procedures, including outpatient surgery, and Scripps is a recognized national leader in knee replacement surgery. U.S. News & World Report consistently ranks Scripps as one of the nation's best programs for orthopedics and orthopedic surgery. 
Candidates for total knee replacement have usually tried other treatments, such as medications, physical therapy or injections. X-rays often show that cartilage in their knee has worn away, making the bones rub together and causing pain and more damage.
Scripps orthopedic surgeons provide knee replacements and other knee procedures throughout the San Diego region for local and out-of-town patients.
Causes of chronic knee pain
Chronic knee pain is often caused by some type of arthritis in the knee, including:
Osteoarthritis, when shock-absorbing cartilage in the joint has worn away
Post-traumatic arthritis, when old knee injuries continue to cause pain
Rheumatoid arthritis, when your immune system mistakenly attacks your joints because of this autoimmune disease
The most common reason for a knee replacement is severe osteoarthritis in the knee. 
Symptoms of chronic knee pain
Some of the most common symptoms of chronic knee pain may include:
A feeling of instability in the knee
Knee often buckles and/or feels like it "gives out"
Sharp pain in the knee
Dull, burning discomfort in and/or around the knee
Swelling and stiffness of the knee (inability to straighten the knee)
Knee feels warm to the touch
Popping, crunching and/or clicking sounds in the knee
Frequent knee pain at night
Types of knee replacement surgery
The two types of knee replacement surgery are partial knee replacement and total knee replacement.
How does knee replacement surgery work?
Knee replacement surgery is a common joint reconstruction procedure in the United States. It's performed when a person's knee joint no longer functions without pain due to cartilage loss caused by age, previous injuries or other factors. The procedure involves an incision through which a surgeon removes damaged portions of the lower end of the thigh bone and upper end of the shin bone and replaces them with metal and plastic implants. The back of the kneecap may also be resurfaced and fitted with a plastic insert. 
Depending on the patient's condition and needs, a knee replacement procedure may include one or more nights' stay in the hospital, or the surgery may be done on an outpatient basis — allowing the patient to go home the same day. Depending on the type of knee replacement surgery, full recovery can be anywhere from a few months to six months or longer. Post-surgery rehabilitation plays an important part in the recovery.
What is a partial knee replacement?
Partial knee replacement involves replacing only half the joint — either the inner (medial) or outer (lateral) part. Damaged ends of the thigh bone and shin bone are removed and replaced with metal or plastic implants. 
A partial knee replacement can be an option for younger people with compartmentalized osteoarthritis damage. That means the damage is limited to only the inner or outer part of the joint.
What is a total knee replacement?
Total knee replacement involves replacing the full knee joint. The entire damaged lower end of the thigh bone and upper end of the shin bone are removed and replaced with metal and plastic implants. The back of the knee cap is usually resurfaced before a plastic implant is inserted.
What is a robot-assisted knee replacement?
Take an in-depth look at knee replacement surgery
Take an in-depth look at knee replacement surgery
William Bugbee, MD, offers insight on knee pain, advancements in knee replacement surgery and post-surgery recovery.
What to expect from knee replacement
Knee replacement can end chronic pain and help people regain mobility. While modern techniques have made the procedure easier on patients, it's important to know if you're a candidate, what to expect from the surgery and how long it might take to recover.
When should you have a knee replacement?
People living with years of chronic knee pain often ask their orthopedic doctor, "When will I know it's time to have a knee replacement?" The answer is different for each person and depends on several factors. 
If nonsurgical treatments — such as over-the-counter pain relievers, anti-inflammatory medications, doctor-administered knee injections and physical therapy — have been unsuccessful, a person may be ready to consider a knee replacement. 
A weight-bearing knee X-ray and physical exam that indicate severe osteoarthritis in the knee can help doctors determine if surgery is right for a patient. But the ultimate decision is the patient's, after consultation with a surgeon. Choosing a surgeon can also include getting a second opinion and asking friends about their personal experiences with knee replacement surgery. 
These factors are more important than your age. Some people may be candidates for knee replacement as soon as their 40s or 50s. Some new knee implants have been tested to last longer than those available just a few years ago, so there's less concern about needing a second knee surgery later in life.
What is the knee replacement recovery time?
Depending on your particular case, you may be able to go home the same day, or you may stay in the hospital for a day or two after a knee replacement. Your doctor and nurses will help you start walking on your new knee as soon as possible and before going home, you'll learn exercises to strengthen the knee joint as it heals. Full recovery may take a few months to six months or longer.
How long do knee replacements last?
Thanks to advancements in materials and design, knee replacement implants can last longer than ever before — 20 years to possibly 40 years, according to simulated tests of the newest implant from one medical device maker. Many people who once worried about getting a knee replacement before age 60 don't need to be as concerned now about the knee implant wearing out and needing a second knee replacement later in life.
The actual length of time an individual knee replacement will last, however, depends on several factors, including a person's activity level and weight. An orthopedic surgeon with expertise in knee replacement surgery can help you understand what to expect in your unique case. 
The best knee replacement surgeons
The best knee replacement surgeons
Knee replacement surgery is among the most common surgeries in the U.S. Our orthopedic surgeons are part of the reason Scripps has been nationally ranked as having one of the best orthopedic programs in the country.
Alternatives to knee replacement
Knee replacement is not an option without a diagnosis based on imaging and a physical exam. Some people with serious health problems may not be suitable candidates for knee replacement surgery.
Health insurance providers have different requirements before they will approve a knee replacement procedure. Usually, nonsurgical treatments are required before any surgery would be scheduled. These may include:
Weight loss
Over-the-counter pain relievers
Knee injections (hyaluronic acid or cortisone steroid)
Scripps offers sports therapy and physical therapy at more than half a dozen locations in San Diego. Our team of experts uses the latest techniques and technologies to help people regain strength and mobility to get back in the game.
Your doctor can help you determine the most appropriate course of therapy for your condition, and provide a referral to a specially trained Scripps rehabilitation specialist for knee therapy.
Scripps locations for knee replacement surgery
Scripps orthopedists perform knee replacement surgery for patients at the following locations across San Diego County:
Support services and resources
As leaders in orthopedic care, we know what it takes to keep joints healthy. That's why we equip our patients with support services and resources to help them achieve their best possible outcome. From connecting you with rehab services to empowering you with educational resources, Scripps offers a comprehensive lineup to help you along every step of your journey.
We are here for you — not only as your orthopedic surgeons, but as a team of experts who understands that your joint health is about much more than your medical treatment. Specifically, Scripps offers a variety of patient support services to ensure your physical and emotional well-being, as well as resources for dealing with the logistical aspects of your care.
Our services include:
For more offerings, please visit our patient resources section.
Glossary and other resources
Also, patient education is an important part of understanding your joint condition and treatment plan. To stay informed, we encourage our orthopedic patients to:
Bookmark the Scripps glossary of orthopedic terms for easy referencing.
Watch the pre- and post-surgery videos your doctor recommends.
Consult your orthopedic team for educational materials and a list of trusted online sources beyond the Scripps site. 
Always check with your orthopedic surgeon first to ensure that you have the most accurate information for your particular medical condition or need.