Orthopedic Interventional Pain Management
Pain relief through nonsurgical orthopedic treatments in San Diego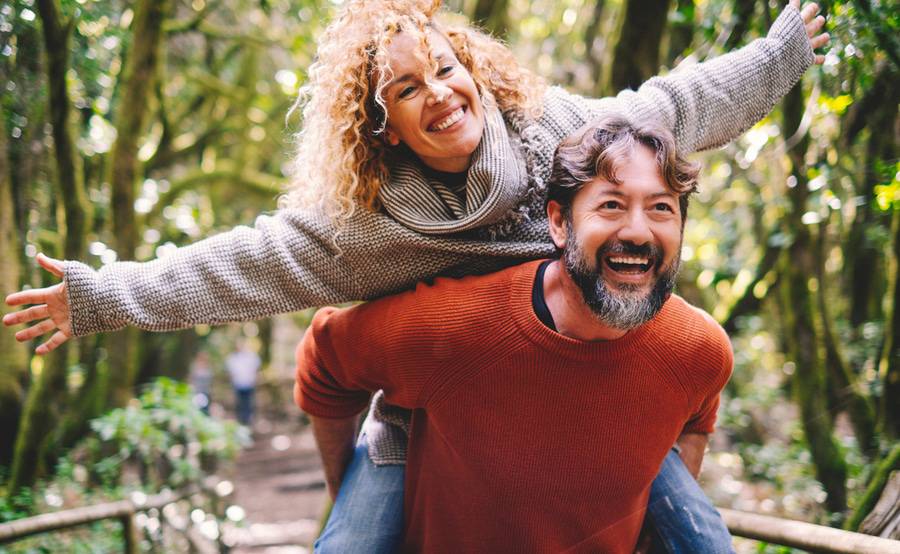 Pain relief through nonsurgical orthopedic treatments in San Diego
Whether you have an injury or are experiencing pain from everyday activities, Scripps orthopedic interventional pain management physicians can help.
Scripps is consistently ranked by U.S. News & World Report as having one the best orthopedic programs in the country — a distinction based on key metrics that include quality, patient outcomes, and system capabilities and facilities. Our expert physicians provide accurate diagnoses that will help you understand what's causing your pain so you can make informed decisions about your care. 
With interventional pain management expertise across the entire musculoskeletal system, our clinicians are dedicated to effectively reducing your pain and improving function to help you enjoy a better quality of life.
Our approach to nonsurgical pain management
Scripps orthopedic physicians use evidence-based, leading-edge treatments, including non-opioid therapies, to effectively manage painful musculoskeletal and neurological conditions. Our interventional orthopedic pain management experts and rehabilitation specialists use a patient-centric approach to care that results in comprehensive, personalized treatment plans designed for success. If an orthopedic condition continues to progress and later requires surgery, our pain management physicians work closely with our orthopedic surgeons to provide a seamless transition of care. 
Our compassionate medical team will support you throughout your journey to improved health and mobility.
Alternatives to orthopedic surgery
It's important to remember that not all injuries or chronic pain symptoms require surgery. Your physician will help you make the best decisions based on your specific pain relief needs and overall health condition. 
Scripps offers an array of nonsurgical treatments for orthopedic pain:
Physical therapy and conditioning to treat pain and prevent future musculoskeletal problems, such as neck, back, knee or hip pain. Scripps offers several sports therapy and physical therapy options in San Diego with facilities in North County, South Bay, Central San Diego and La Jolla. Our team of experts utilizes the latest techniques and technologies to help you regain strength, flexibility and range of motion.
Injections to the musculoskeletal system, which help treat and diagnose musculoskeletal pain — including cortisone injections such as epidural steroid injections, facet joint injections, peripheral nerve blocks, nerve root blocks, sacroiliac (SI) joint injections, coccyx (tailbone) injections, fluoroscopic, and ultrasound-guided musculoskeletal injections and nerve blocks.
Spinal cord stimulation, dorsal root ganglion stimulation and peripheral nerve stimulation, a therapy treatment where electrical currents are sent through electrodes to stimulate nerves and relieve pain — which may be a permanent solution after the initial trial period. 
Radiofrequency ablation utilizes heat to reduce or stop the transmission of pain in the lumbar, thoracic, cervical, sacroiliac and knee joints.
Regenerative treatments for musculoskeletal disorders, including platelet-rich plasma (PRP) and bone marrow aspirate concentrate (BMAC) to help with pain and potentially promote the repair of damaged tissue.
Basivertebral nerve ablation (Intracept) utilizes heat during treatment to target nerves in the bone to treat chronic low back pain.
Multifidus stimulation (Reactiv8) is a treatment to help stimulate dysfunction in back muscles to improve pain and function.
Medication (non-opioid) when needed to address muscle spasms and chronic pain, such as hip, knee, back or neck problems.
Additionally, our interventional pain specialists have access to the latest research, which enables them to offer leading-edge and novel approaches to patients.
As leaders in orthopedic care, we know what it takes to keep joints healthy. Scripps interventional pain physicians work closely with our orthopedic surgeons, and other specialists throughout our system, to address your specific needs and determine whether surgery may be a better option for you. Our surgeons have thorough expertise in all disciplines of orthopedics if you ultimately choose surgery to manage your pain.
Support services and resources
As leaders in orthopedic care, we know what it takes to keep joints healthy. That's why we equip our patients with support services and resources to help them achieve their best possible outcome. From connecting you with rehab services to empowering you with educational resources, Scripps offers a comprehensive lineup to help you along every step of your journey.
We are here for you — not only as your orthopedic surgeons, but as a team of experts who understands that your joint health is about much more than your medical treatment. Specifically, Scripps offers a variety of patient support services to ensure your physical and emotional well-being, as well as resources for dealing with the logistical aspects of your care.
Our services include:
For more offerings, please visit our patient resources section.
Glossary and other resources
Patient education is an important part of understanding your joint condition and treatment plan. To stay informed, we encourage our orthopedic patients to:
Bookmark the Scripps glossary of orthopedic terms for easy referencing.
Watch the pre- and post-surgery videos your doctor recommends.
Consult your orthopedic team for educational materials and a list of trusted online sources beyond the Scripps site. 
Always check with your orthopedic surgeon first to ensure that you have the most accurate information for your particular medical condition or need.