Learn the Skills to Successfully Self-Manage Diabetes
Patients can learn key skills for effectively managing diabetes through diet, exercise and other interventions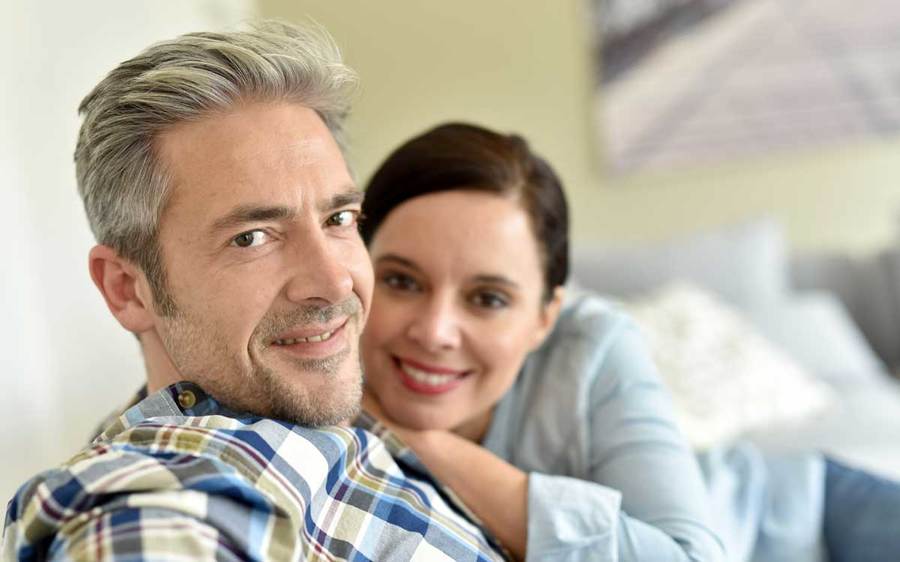 by Maire Robacker RN, MSN, CDE
Do you know someone who has diabetes? Most people do, and it's no surprise — according to the American Diabetes Association, 20.8 million people in the United States have the disease, which affects the body's ability to turn food into energy.
Normally, food turns into glucose, and is transported by a hormone called insulin to the body's cells, where it is used for energy. People with diabetes either do not produce enough insulin or the body does not use it properly. If diabetes is not treated, the sugar which normally goes into the cells backs up in the bloodstream and causes high blood sugar. The excess sugar in the blood stream upsets normal body functions and can result in serious symptoms and illness.
Type 1 and Type 2 diabetes
While an estimated 14.6 million people have been diagnosed with diabetes, another 6.2 million are not aware that they have the disease. Many will discover they have diabetes only when they are treated for one of its life threatening complications, such as heart disease, stroke, kidney disease, blindness, or nerve disease and amputation.
The two most common types of diabetes are Type 1and Type 2. Another type of diabetes, called Gestational diabetes (GDM), develops during pregnancy; it may or may not go away after the baby is born.
Managing diabetes with diet and lifestyle changes
Fortunately, diabetes can often be effectively managed with diet and lifestyle changes and if needed, medication. The Scripps Whittier Institute for Diabetes offers a Diabetes Self-Management Education Program which educates diabetes patients and their families on healthy eating and lifestyle changes, and empowers them to better self-manage their disease.
Patients in the program consult with knowledgeable, professional Certified Diabetes Educators (CDEs) who are Registered Nurses and Registered Dietitians. They provide high-quality education both on an individual basis and in small groups. Group classes may also be taught by peer educators through Project Dulce at many of the San Diego Community Clinics.
Scripps Whittier Diabetes Self-Management Education Program is accredited through The American Diabetes Association's Education Recognition Program, which assures that it meets the national standards for diabetes self-management education.
High and low glucose, insulin and chronic complications
Programs that achieve this recognition have a staff of knowledgeable health professionals who can provide participants with comprehensive information about diabetes management. Accreditation also gives professionals and patients a national standard by which to measure the quality of the services provided.
Through the support of the health care team and increased knowledge and awareness of diabetes, patients can assume a major part of the responsibility for their diabetes management, thus potentially preventing unnecessary hospital admissions and some of the acute and chronic complications of diabetes.
Among the skills taught in the program are setting measurable, meaningful and realistic goals, knowing the signs and symptoms of high and low blood glucose, and how and when to check blood glucose and understand the results.
In addition, educators explain how to make healthy dietary choices at home and when eating out, how to count carbohydrates, and how to begin or fine-tune an exercise program. Patients also learn how to take insulin and other medications, manage sick days, and avoid the complications of diabetes.
The program also offers referrals to support groups, resources and classes put on by other organizations that support diabetes self- management.
Learn more about self-management for diabetes
Scripps Whittier Diabetes Self-Management Education Program is open to all patients with diabetes who want to improve their diabetes care, whether they are newly diagnosed or have had diabetes for many years and want to get updated on what's new.
Classes are currently offered at 14 accredited sites, including Scripps Clinics and Project Dulce clinics. Classes are offered in English and Spanish. The program is usually covered by insurance.
This Scripps Health and Wellness information was provided by Maire Robacker RN, MSN, CDE, program coordinator of the Scripps Whittier Diabetes Self-Management Education Program.