City Commission to Vote on Scripps Encinitas Expansion Plan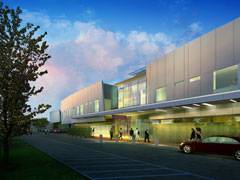 On Thursday, April 2, the Encinitas planning commission will vote on whether to issue permits and accept the environmental report for Scripps Memorial Hospital Encinitas' expansion plan. The plan includes a parking structure, expanded emergency care, increased patient rooms, medical offices and more.
Two articles in The San Diego Union-Tribune and North County Times consider the plan, which aims to expand medical services available to the North County community.