David Kulchin Appointed Chairman of Scripps Memorial Hospital Encinitas Community Advisory Board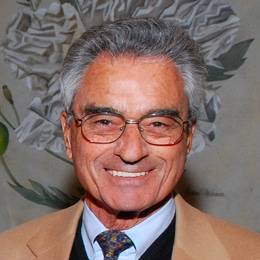 San Diego – David Kulchin has been appointed chairman of the Scripps Memorial Hospital Encinitas Community Advisory Board. He will serve as an ambassador of Scripps Memorial Hospital Encinitas, raising awareness about the philanthropic needs of the North County nonprofit hospital and promoting its quality patient care services.
Kulchin is a human resources consultant with extensive experience in large and small organizations. He served as director of human resources for Hughes Aircraft Company in Carlsbad. In addition to consulting with organizations, he taught human resources courses at the University of California, San Diego and National University. Kulchin has a long history of service with the Scripps Encinitas Community Advisory Board, and this is his second appointment as chairman. He is also past president of the board of the Boys and Girls Club of Carlsbad, past president of the Carlsbad Hi-Noon Rotary Club, and serves on the board of the Leucadia Wastewater District.
As a liaison between Scripps Encinitas and the surrounding communities, Kulchin will help educate residents about the innovative programs and services available at Scripps Encinitas, raise awareness about the philanthropic needs of the hospital and promote community involvement.
This year, Kulchin and the board are committed to raising philanthropic contributions in support of the hospital's monumental expansion efforts. The expansion is the largest capital campaign project in the history of North County, and will include a two-story, 60,000-square-foot critical care building that will house a new 27-station emergency department, twice the number on today's unit.
Kulchin is joined by several new board members: Perry Herst, former director of Tishman International Companies; Judi Mezzullo, immediate past chair of the Scripps Encinitas Circle of Life 100; Suzanne Dimeff, estate planning attorney; Dave Roberts, councilmember, City of Solana Beach; Miranda Klassen, former Scripps Encinitas patient and advocate and Kevin Crawford, fire chief, City of Carlsbad.
For more information, visit www.campaignforscrippsencinitas.org.
ABOUT SCRIPPS MEMORIAL HOSPITAL ENCINITAS
Scripps Memorial Hospital Encinitas is one of five acute care hospital campuses in the Scripps Health system, a non-profit health care organization based in San Diego, California. In 2008, 2009 and 2010, Scripps was named a 100 Best Companies to Work For® by FORTUNE magazine. Scripps Memorial Hospital Encinitas is North San Diego County's first certified primary stroke center, first World Health Organization designated Baby Friendly Hospital in San Diego, and the only CARF-accredited Brain Injury program in San Diego, Imperial and Riverside counties. Scripps Encinitas offers a full-range of clinical and surgical services, including 24-hour emergency services; intensive care; cancer/oncology; orthopedics; neurology; urology; ophthalmology; a Level II neonatal nursery; award-winning OB/GYN and maternal and infant health services; and an ambulatory surgery center. With more than 650 physicians, over 1,400 employees and 142 beds, Scripps Encinitas has served the growing communities of San Diego's North County since 1978.
Media Contact: Danielle Warren
Phone: 858-678-6813
E-mail: warren.danielle@scrippshealth.org