Scripps Health Acquisition of Del Mar Family Practice Complete
Acquisition adds primary care to Scripps Clinic's Del Mar location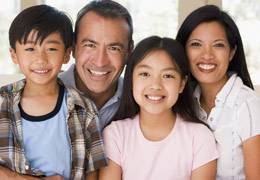 San Diego – Scripps Health has acquired Del Mar Family Practice in an agreement completed today. The acquisition will add primary care services to the Scripps Clinic Del Mar location.
The practice's three physicians have joined Scripps Clinic Medical Group, which includes more than 400 physicians practicing in more than 50 areas of medicine and surgery. Scripps Health contracts for the exclusive services of the Scripps Clinic Medical Group physicians through the Scripps Medical Foundation.
The physicians include founder Lawrence J. Schlitt, MD, Christen M. Benke, DO, and John Dawkins, MD, who recently joined the practice. All three physicians are board certified in family medicine by the American Board of Family Medicine. Drs. Schlitt and Benke have a long-standing relationship with Scripps Health and currently practice at Scripps Memorial Hospital La Jolla.
"This well-established group is an excellent addition to our existing network of primary care doctors in North County and our existing specialty offices in Del Mar," said Robert Sarnoff, MD, president of Scripps Clinic Medical Group.
Patients of Del Mar Family Practice will see no change in access to their personal physician, who will continue to coordinate their medical needs.
Scripps has acquired the assets of the practice, which will remain in Carmel Valley at 12395 El Camino Real. The Scripps Clinic Center for Weight Management and the Scripps Clinic Division of Plastic Surgery are located at the same address.
"This is an ideal partnership for future patient care," said Dr. Schlitt. "We now will have access to the entire Scripps Health network to provide optimum care for our patients. As members of the Scripps La Jolla medical staff, we know that Scripps is a strong organization with a reputation for delivering high-quality care. We look forward to providing excellent patient care under the Scripps Clinic name."
This is Scripps Health's sixth medical group acquisition since 2008. Previous acquisitions include Sharp Mission Park Medical Group, Penn Elm Medical Group, Del Mar Medical Clinic, North Coast Women's Care and North County OB-GYN Medical Group.
Founded in 1924 by philanthropist Ellen Browning Scripps, Scripps Health is a $2.3 billion nonprofit integrated health system based in San Diego, Calif. Scripps treats a half-million patients annually through the dedication of 2,600 affiliated physicians and 13,000 employees among its five acute-care hospital campuses, home health care services, and an ambulatory care network of physician offices and 23 outpatient centers and clinics. Scripps is at the forefront of clinical research, genomic medicine, wireless health and graduate medical education. With three highly respected graduate medical education programs, Scripps is a longstanding member of the Association of American Medical Colleges. More information can be found at www.scripps.org.