13 Tips to Stay Safe for Halloween
Halloween safety tips for your kids from Scripps Health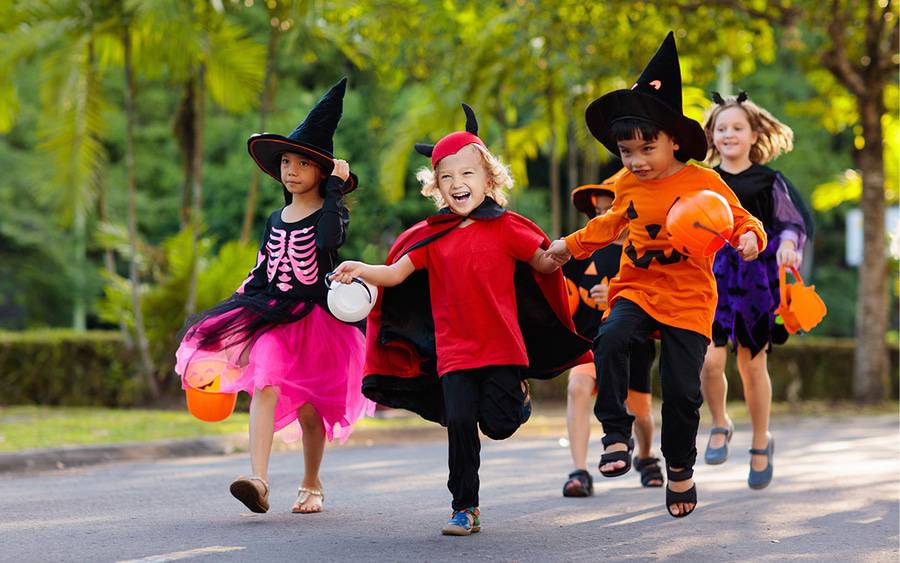 Halloween safety tips for your kids from Scripps Health
Halloween is almost here. That means kids are busy conjuring up costume ideas and looking forward to trick-or-treating around their neighborhoods.
If you are a mom or dad planning Halloween activities with your children, take a moment to add safety to the mix.
The following tips from Rosalind Dockweiler, MD, a pediatrician at Scripps Coastal Medical Center Encinitas, could help protect your kids, so a holiday devoted to make-believe doesn't turn into something really scary.
1. Make sure your child's costume has the right fit so they don't trip and fall.
2. Avoid costumes with masks because they limit visibility, increasing the likelihood of falls or traffic accidents. Instead use face paints to create a finished look.
3. If your child is carrying a prop, such as a sword or pitchfork, make sure the item can be easily identified as fake and that any points or sharp edges are smooth and flexible enough to not cause injury.
4. Make sure the costume is fire retardant.
Avoid trouble trick-or-treating
5. Give your child a flashlight or glow stick to carry while out at night. On dark-colored costumes, use reflective tape so drivers can see your child at dusk or night.
6. For older children, establish a return time.
7. Walk on sidewalks, not in the street. Pin a slip of paper with the child's name, address and phone number inside a pocket in case the youngster gets separated from the group.
Keep a close eye on candy consumption
8. Eat only factory-wrapped treats. Examine all treats for potential choking hazards and tampering before children begin snacking.
9. Avoid eating homemade treats unless you know the cook well. When in doubt, throw it out.
10. Limit the amount of treats your child eats. Treating your kids to a spooky Halloween dinner will make them less likely to eat the candy they collect before you have a chance to check it for them.
Carve pumpkins with caution
11. Kids always want to help with the pumpkin carving. Small children shouldn't be allowed to use a sharp knife to cut the top or the face. Many store-bought kits include kid-friendly knives.
12. It's best to let younger kids clean out the pumpkin and draw a face on it, which you can carve for them. Use paints, glitter and gems to decorate your pumpkin.
13. If you set jack-o-lanterns on your porch with candles in them, make sure that they are placed away from the walkway so kids' costumes don't catch fire.
Have a safe and happy Halloween!