Scripps President and CEO Named Volunteer of the Year
Van Gorder recognized by the San Diego County Sheriff's Department for public service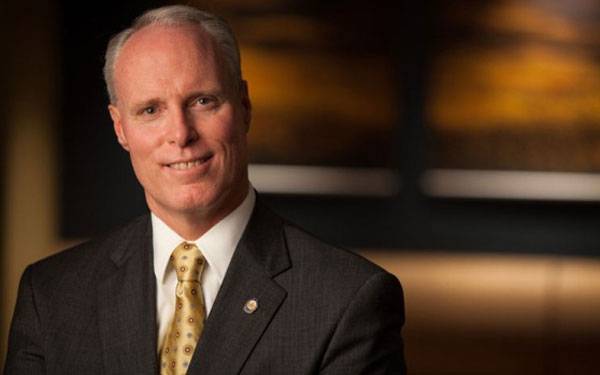 Scripps Health President and CEO Chris Van Gorder today was named Volunteer of the Year for 2012 for the San Diego County Sheriff's Department.
The San Diego County Board of Supervisors presented Van Gorder the award in recognition of his public service to the region as reserve commander for the San Diego County Sheriff's Department's Search and Rescue Unit. The Sheriff's Search and Rescue Detail has primary responsibility for all search and rescue missions involving lost or stranded persons within the unincorporated areas of the county as well as certain contract cities the department services.
Each year, the San Diego County Board of Supervisors recognizes the extraordinary service contributions of 20 residents who are selected as Volunteers of the Year for their work with various departments.
In 2011, Van Gorder was recognized by the American College of Healthcare Executives with the ACHE Exemplary Service Award. In 2009, he received the distinguished B'nai B'rith National Healthcare Leader award. In 2007, he received USC's prestigious Guardian Award for his significant achievements in health care and commitment to the community, and the MedAssets Outstanding Humanitarian Award. And in 2006, Van Gorder's volunteer work was honored with the Maltese Cross Award by the San Diego County Fire Chiefs' Association. In addition, Van Gorder is a licensed emergency medical technician and instructor for the American Red Cross.
Board-certified in health care management and an ACHE Fellow, Van Gorder is past chairman of ACHE, an international professional society of more than 40,000 health care executives who lead hospitals, health care systems and other health care organizations. As the 2010 chairman, he provided leadership for an established network of more than 80 ACHE chapters that provide local access to networking, education and career development. ACHE is also known for its prestigious FACHE credential, signifying board certification in health care management.
About Scripps Health
Learn more about Scripps Health, a nonprofit integrated health system based in San Diego, Calif.