Vista Way OB-GYN Medical Group Joins Scripps
Oceanside and Encinitas locations to become Scripps Coastal Medical Centers May 1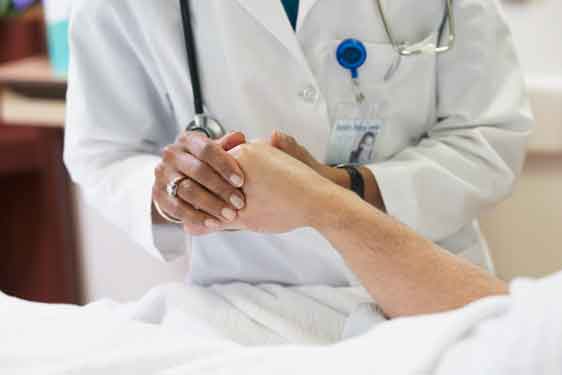 Oceanside and Encinitas locations to become Scripps Coastal Medical Centers May 1
The physicians of Vista Way OB-GYN Medical Group have joined Scripps Coastal Medical Group.
"As Scripps Coastal Medical Group grows to meet the needs of our community, increasing patient access to quality care for women and newborns is paramount," said Kevin Hirsch, MD, president of Scripps Coastal Medical Group. "We are pleased to welcome Vista OB-GYN Medical Group's physicians and patients to Scripps. Current patients of Vista Way OB-GYN Medical Group will experience continued high quality care from their current physician, with enhanced access to the entire network of Scripps specialists."
The Vista Way OB-GYN Medical Group has a 36-year history of providing quality care. Its four physicians joining Scripps are Nancy Grauer, MD; M. Patricia Murillo, MD; Kari Lynn Purcott, MD; and Madeline Rodriguez, MD. They specialize in obstetrics, gynecology, women's health and infertility.
"Our patients expect the highest quality from their physicians," said Dr. Grauer. "Joining the Scripps network will allow Vista Way OB-GYN Medical Group to exceed our patient's expectations."
Scripps Coastal Medical Group includes 146 health care providers practicing throughout San Diego County in areas of medicine including family medicine, internal medicine, obstetrics and gynecology, pediatrics, physical rehabilitation and geriatrics. In 2012, Scripps Coastal Medical Group was rated No. 1 in the San Diego region by the California Cooperative Healthcare Reporting Initiative's patient assessment survey.
Scripps Health contracts for the exclusive services of the Scripps Coastal Medical Group physicians through the Scripps Medical Foundation. Vista Way OB-GYN Group becomes the 13th Scripps Coastal Medical Center and is the ninth physician group to join Scripps since 2008.
Patients of Vista Way OB-GYN Medical Group will see no change in access to their personal physicians who will continue to provide medical care at both the current Oceanside location (3998 Vista Way, C-202) and Encinitas location (345 Saxony, Suite 205). Effective May 1, both facilities will operate under the Scripps Coastal Medical Center name.
Learn more about Scripps Health, a nonprofit integrated health system in San Diego, Calif.