Dr. Suhar Selected to Lead Scripps Center for Integrative Medicine
Center offers mix of conventional and complementary therapies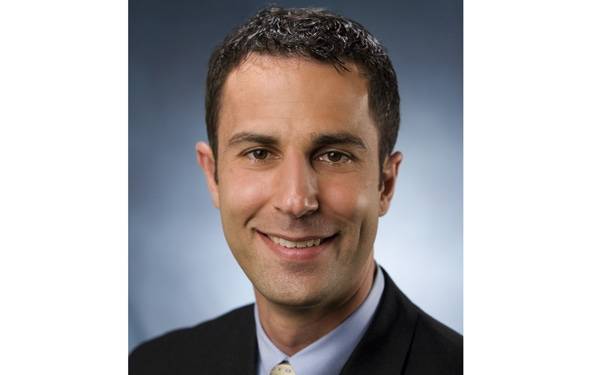 Center offers mix of conventional and complementary therapies
Cardiologist and integrative medicine specialist Christopher Suhar, MD, has been named director of the Scripps Center for Integrative Medicine.
Dr. Suhar has practiced cardiology and integrative medicine at Scripps since 2005. He earned his medical degree from the Medical College of Ohio at Toledo and completed a combined residency of internal medicine and pediatrics at Loma Linda University Medical Center. He also completed fellowships in cardiovascular disease at Scripps Clinic and in integrative medicine at the University of Arizona Health Science Center.
He is board certified in cardiovascular disease, internal medicine, nuclear cardiology and comprehensive echocardiography. Dr. Suhar is a member of the American College of Cardiology.
As director of Scripps Center for Integrative Medicine, Dr. Suhar is responsible for overseeing all of the center's treatment and educational programs and operations. He will continue seeing patients in his clinical practice and will maintain his clinical research work in the fields of integrative medicine and cardiology.
"I'm honored and privileged to continue the strong legacy in integrative medicine that has been created for our patients at Scripps," Dr. Suhar said.
Comprehensive approach
Scripps Center for Integrative Medicine was established in 1999 to provide a comprehensive and holistic approach to maintaining health. The center takes a "whole person" approach by examining both physical and psychosocial elements of health, such as emotional, spiritual and behavioral well-being. It blends evidence-based complementary therapies with conventional Western medicine, in a "best of both worlds" approach to preventing and treating disease, healing and improving health.
The center offers state-of-the-art imaging technology, clinical research, education and lifestyle change programs to effectively diagnose and treat a wide range of conditions, such as heart disease, cancer, diabetes, stress, pain, weight management and other health issues. Among its many services are acupuncture, meditation, yoga, healing touch, mind-body classes, nutritional guidance, traditional medical care and a state-of-the-art fitness center. The center is part of the Scripps Health system.
A native of Cincinnati, Ohio, Dr. Suhar resides in Carmel Valley with his wife and three children.
Learn more about Scripps Health, a nonprofit integreated health system in San Diego, Calif.