Scripps Opens Region's First Proton Therapy Center for Cancer Care
Pencil-Beam Proton Therapy Now Available at Scripps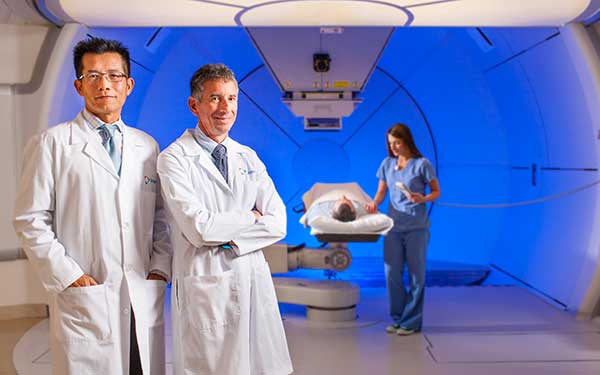 Pencil-Beam Proton Therapy Now Available at Scripps
One of the most advanced forms of cancer treatment for adults and children is now available in San Diego. Scripps Health has teamed with Advanced Particle Therapy to open Scripps Proton Therapy Center. An alternative to X-ray radiation, protons can target tumors with greater precision, sparing nearby healthy tissues and lowering the probability of side effects and secondary cancers. Read the news release to learn more about proton therapy at Scripps.
Video and Photos for Media

Video and Photos for Media
Get information about research supporting the use of proton therapy, the center's leadership team, affiliate partners, the facility and more. See the fact sheets.