Scripps Celebrates $130M Groundbreaking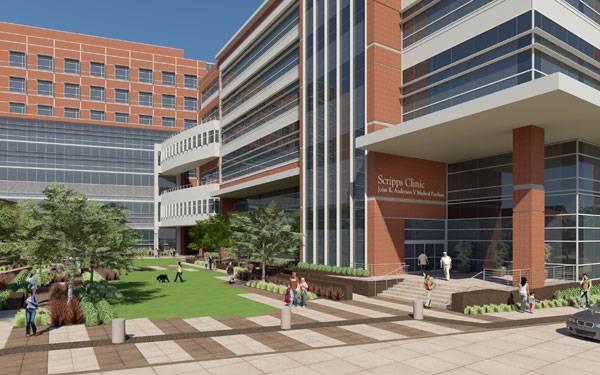 The ground breaking of a six-story $130 million medical office building on the campus of Scripps Memorial Hospital La Jolla was featured in multiple San Diego media outlets on March 5, 2014. Built with a $25 million gift from the family of longtime Scripps benefactors Eileen and John "Jack" Anderson IV, the building will be called the John R. Anderson Medical Pavilion and will house medical specialists from cardiologists and gastroenterologists to neurologists and endocrinologists.
Visit the U-T San Diego to read Scripps celebrates $130M groundbreaking.
Visit NBC 7 to watch Construction breaks ground at Scripps Memorial campus.
The story on San Diego 6, "Construction starts on La Jolla medical office building," is not available at this time.