What You Need to Know About Proton Therapy
Learn how care at Scripps Proton Therapy Center could one day benefit you or someone you love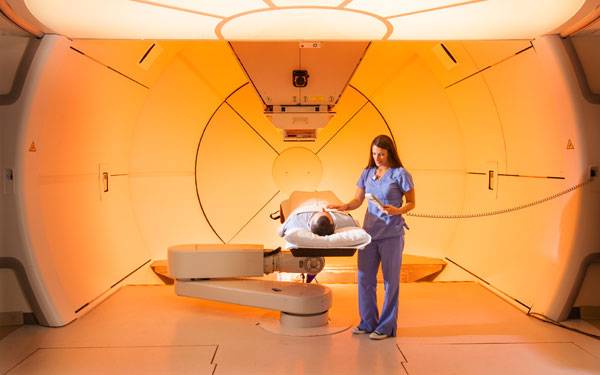 If you or a loved one is ever facing a cancer diagnosis, know that one of the most advanced forms of treatment for adults and children is now available in San Diego.
Scripps Health has teamed with Advanced Particle Therapy to open Scripps Proton Therapy Center. An alternative to X-ray radiation, protons can target tumors with greater precision, sparing nearby healthy tissues and lowering the probability of side effects and secondary cancers.
The 102,000-square-foot facility is located in Mira Mesa, a community located about 20 miles from San Diego International Airport. It will be a resource not only to Scripps physicians and their patients, but also to people receiving care at Rady Children's Hospital-San Diego and UC San Diego Health System.
Learn more about proton therapy
Find a proton therapy expert
Get a regular dose of health news and information from Scripps
Sign up to have health-related information from Scripps delivered to your inbox, including our monthly email newsletter. Designed to help you and your family get healthy and stay well, the publication contains timely and relevant consumer health news along with notices about classes, events and exclusive offers.