Scripps CEO Delivers Keynote Address at Law Enforcement Memorial
Annual San Diego ceremony honors officers who paid the ultimate price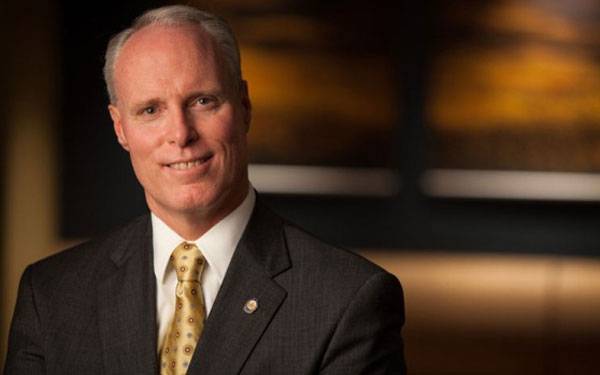 Scripps Health President and CEO Chris Van Gorder knows too well the pain and loss that can accompany a life in law enforcement.
Before embarking on a career in health care, he worked as a police officer and was seriously injured while responding to a domestic dispute call. And he still mourns the death of one of his former patrol partners.
"We're here today . . . to maintain a vigil for those who have given all and as a message to those living that we will always be here for you," Van Gorder told a crowd of several hundred that gathered this week in San Diego for the 30th annual Law Enforcement Officers Memorial ceremony.
Van Gorder, who delivered the ceremony's keynote address, serves as a reserve commander in the San Diego County Sheriff's Department Search and Rescue Unit. He also is a licensed emergency medical technician and instructor for the American Red Cross.
His comments were reported by the U-T San Diego and KUSI TV.
Read the U-T article: Touching Tribute to Fallen Peace Officers
The KUSI report, "Memorial for Officers Killed in San Diego Area", is not available at this time.