Travel Medicine Makes for Healthy Travel
Stay healthy, check in with your doctor before your trip abroad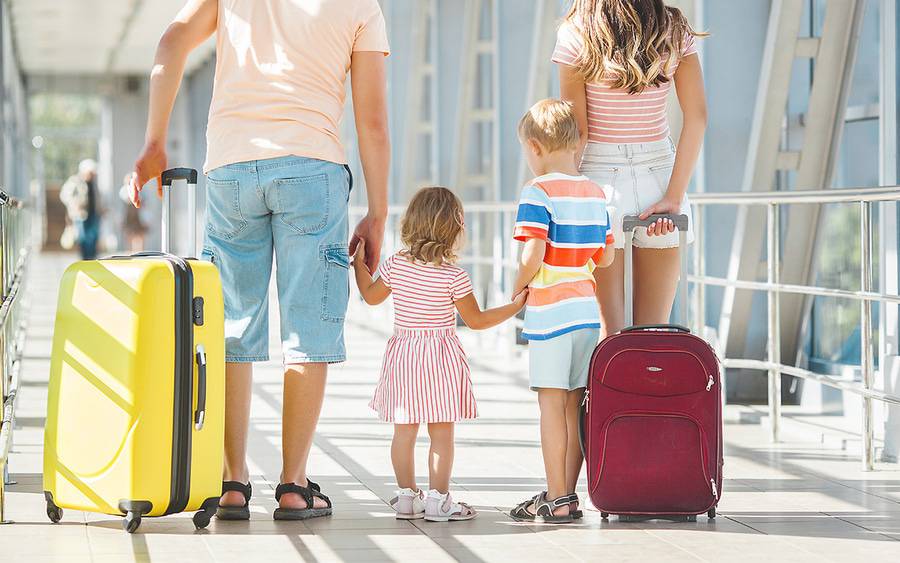 Stay healthy, check in with your doctor before your trip abroad
Planning a business or vacation trip abroad? Make sure your trip plans include a healthy travel checklist.
Checking in with your primary care physician is a good starting point. So is visiting a travel medicine clinic near you. Both can help you find out if you need vaccinations or anything else before you go. Travel medicine clinics offer immunizations, counseling and medicines.
With COVID-19 still around, health officials recommend making sure you are up to date with your COVID vaccines before travel.
"We want to keep you well, so you don't get sick while you are traveling and need to seek medical care in another country, which sometimes can be difficult," says Jennifer Lee, DO, a family medicine physician at Scripps Coastal Medical Center Vista, which provides travel medicine services.
"You want to return home with pleasant memories, not memories of being sick and unable to enjoy your trip abroad," Dr. Lee says.
Dr. Lee recommends making your travel health appointment four to six weeks before a trip to get needed vaccines and medicines.
"Bring your travel itinerary and your health history, including previous immunizations and any medications you currently take, to your consultation," she says.
"A provider will make a personalized travel health plan to help protect you from common travelers' maladies and more serious health risks."
Recommendations for vaccinations and medications depend on many factors, including destination, activities, time of year and altitude. 
The Centers for Disease Control and Prevention (CDC) breaks down travel vaccines and medications into three categories:
Routine vaccines, such as measles, mumps, tetanus and flu
Required vaccines, which travelers must have as a requirement to enter a country
Recommended vaccines that aren't required by the destination country but can help protect your health
Vaccinations range from hepatitis A and yellow fever to rabies and Japanese encephalitis. Medication can be prescribed to prevent malaria, Traveler's diarrhea, altitude sickness and jet lag.
Research health information for the country you're visiting:
Make a checklist of medications and medical supplies you may need during your trip. Include contact information for your physician, health insurance and hospitals or clinics in your destination. Travel medical insurance can pay for emergency medical expenses during a trip.
Five common travel health concerns
Melatonin, a food supplement, may decrease jet lag for people who cross five or more time zones. Benadryl or Tylenol PM may help with sleep. Medication can be prescribed also.
2.      Traveler's diarrhea
Traveler's diarrhea is a common illness. Travelers are susceptible because they have not built up immunity to many native organisms.
Prevent this illness by frequently washing your hands with soap and water, especially before eating and after using the bathroom.
Choose foods that are cooked or served hot. Wash raw fruits and vegetables in clean water or peel them. Drink bottled or boiled water.
If you get diarrhea:
Drink lots of fluids to stay hydrated
Take Pepto-Bismol or Imodium A-D for symptoms
Bring a prescribed antibiotic in case of a severe bout
Malaria is a serious and sometime fatal disease caused by a blood parasite transmitted by the bite of an infected mosquito. Most cases in the US occur among travelers returning from places in sub-Saharan Africa and South Asia.
Anti-malaria drugs are available in the US by prescription. Most are started one day to two weeks prior to travel. They are continued during travel.
Hepatitis A is a liver disease caused by a virus transmitted via contaminated food and water. Vaccine protection begins within two to six weeks after the first injection. A second injection results in long-term protection.
Yellow fever is a serious disease, found in certain parts of Africa and South America. It is caused by a virus and spreads through the bite of an infected mosquito. Some countries require proof of yellow fever vaccination for entry. The vaccines provide protection for up to 10 years.
"Plan early for your trip," says Dr. Lee. "A visit to a travel clinic will help protect you during your travels, whether it is for a vacation, mission trip, study abroad or business."
Scripps travel medicine clinics are located at sites in Carmel Valley, Vista and Hillcrest.