Scripps Mercy Medical Volunteers Change Lives in Mexico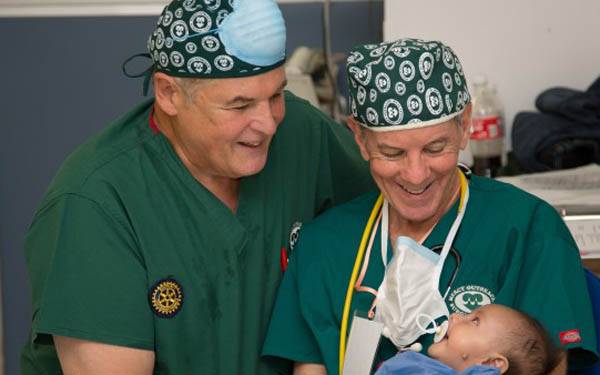 When the Scripps Mercy Outreach Surgical Team (M.O.S.T.) holds its annual Mariachi Festival fundraiser this weekend in San Diego, the spotlight will be on the volunteer medical group's charitable work in Mexico.
Members have been traveling to Mexico since the late 1980s to provide free corrective surgeries to children with deformities caused at birth or by accident. More than 10,000 people have been given an opportunity for a better life through M.O.S.T.
On Tuesday, Sept 30, the UT San Diego profiled M.O.S.T. co-founder Thomas Vecchione, MD, a Scripps-affiliated plastic surgeon who has been making the trip to Mexico for years to correct cleft lips and palates. "It's the best thing I do with my life," Dr. Vecchione told the UT.
The far-reaching impact of M.O.S.T. would not be possible without philanthropic support, which makes the Oct. 4 Mariachi fundraiser at the Jacobs Center so important for M.O.S.T., a Scripps Health community benefit program. If you are planning to attend the fundraiser or want to give a donation, please visit Mercy Outreach Surgical Team (MOST)