New Book by Scripps Digital Medicine Expert Featured by Media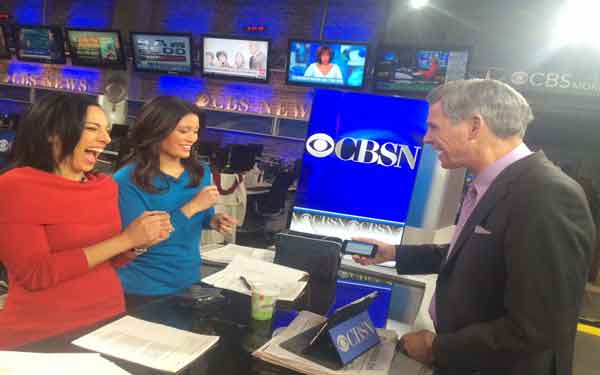 A new book by Scripps Health Chief Academic Officer Eric Topol, MD is generating a good bit of buzz among national media outlets.
"The Patient Will See You Now" was formally released this week as a follow-up to Dr. Topol's well received title, "The Creative Destruction of Medicine."
As a leading voice in the digital health revolution, the maverick cardiologist and researcher has charted a path for using cutting edge technology to address some of the toughest problems facing health care today.
"There's a new mentality building around mobile devices," he told the U-T San Diego. "People are saying, 'I want what I want, when I want it, where I want it,' whether it's summoning a car, it's groceries being delivered to my home or pressing a smartphone app and getting to see a doctor."
Read the NPR Shots Blog article: Imagining a Future When The Doctor's Office in in Your Home
Listen to the NPR "Leonard Lopate Show" interview: Will Technology Help More Patients Control Their Medical Data, and Help People Make Better Decisions?
Watch the CBS This Morning interview: The Patient Will See You Now: How Mobile Technology Empowers Change in Medicine
Listen to the NPR "Science Friday" interview: An App a Day Keeps the Doctor Away?
Read the U-T article: Medical Care a Smartphone Away
Watch the HuffPost Live report: The Future of Medicine Is Here
Read the Forbes article: Medical Blockbuster Book of the Year: The Patient Will See You Now
Read the HuffingtonPost article: A Few Great Books Written by Doctors You Should Read
Read the MedCityNews article: Topol: What Would a Medical Smartphone Look Like?
The Al Jazeera America "Consider This" interview, "Power to the Patient," is not available at this time.