Scripps Medical Response Team Members Discuss Nepal Mission
TV, radio interviews cover various aspects of three week trip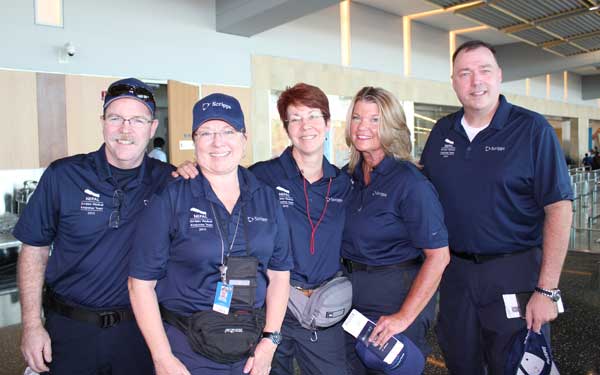 After returning home from a three-week mission to Nepal, members of the Scripps Health Medical Response Team were interviewed by several media outlets about their experiences providing aid in villages devastated by recent earthquakes.
Listen to the KPBS interview: Scripps Nurses Reflect on Nepal Quake Recovery Efforts
The San Diego 6 TV interview, "Scripps Nurse Returns From Nepal, Joins Us in Studio," is not available at this time.
The KOGO AM interview, "Hear Experience: Scripps Nepal Medical Response Team," is not available at this time.