5 Tips to Build Resilience at Work So You Don't Burn Out
Learn how to cope with stress on the job and prevent it from harming your health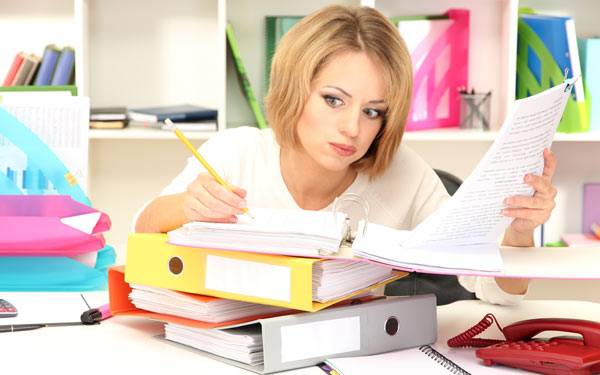 Learn how to cope with stress on the job and prevent it from harming your health
Feeling challenged by your job can be good. It can motivate you to do your best work, take on new assignments and move forward in your career. However, there's an important difference between feeling challenged at work and feeling stressed — and when challenges become too much to handle, the resulting stress can wreak havoc on your health.
According to a 2011 survey by the American Psychological Association, more than one-third of workers said they typically feel tense or stressed out during their workday, and 20 percent report that their average daily level of stress from work is an 8, 9 or 10 on a 10-point scale.
"Workplace stress can have so many causes, such as feeling overwhelmed by your responsibilities, conflicts with your boss or being dissatisfied with your salary, to name just a few," says Dana Vaccari, MD, an internal medicine specialist at Scripps Clinic Torrey Pines. "Any type of change, bad or good, can trigger feelings of stress that affect you both physically and psychologically. "
Whatever the reason behind the stress, the natural biological fight-or-flight response sets off a cascade of chemical and hormonal changes in the body.
Short- and long-term stress consequences
In the short term, chronic, low-grade stress can result in:
Disturbed sleep
Frequent headaches
Upset stomach and digestion
Chronic muscle pain
Difficulty concentrating
Irritability
Lower immunity and susceptibility to colds, flu and other infections
Over time, job stress can contribute to more serious and chronic problems, such as cardiovascular disease and psychological disorders. Workers who report they are under high stress account for 45 percent higher health care expenditures overall.
Building resilience to get through difficult work situations
According to the American Psychological Association, you can foster resilience — the ability to react constructively to stress rather than destructively — by adopting several healthy psychological habits. Among them:
1. Try not to see temporary crises as insurmountable problems
While looming deadlines and competing priorities can seem never-ending, if you can shift your focus to a point in the future when today's pressing issues have long been resolved, you may be able to clear the high-key emotions that can get in the way of effective planning and execution. "Being organized can make a major difference in how stressed you are," says Dr. Vaccari. "When your work space is chaotic, it tends to make you feel disorganized and out of control as well."
2. Accept that change is part of work and life
Workplaces, bosses, coworkers, conditions, demands, support structures and business plans are always shifting. Try to develop a habit of asking this: "What's changed and how can I adapt?" A daily, analytical, tactical approach to changing conditions can help keep the fight-or-flight response at bay.
3. Set and move toward your goals
Focusing on realistic short-term and long-term work and personal goals can help you take control and responsibility of how you feel at work. "Set short-term goals that feel achievable without being overwhelming," recommends Dr. Vaccari. Listing two or three concrete tasks to complete by the end of the day, the end of the week, or the end of the year can help you see what control you have and tackle daunting projects a step at a time.
4. Take care of yourself
In addition to creating moments of joy, remember your health and well-being are your number one priority. Make time to eat well, exercise regularly and surround yourself with people and environments that recharge your batteries. "Take small breaks during the workday," says Dr. Vaccari. "Listen to music, go for a walk or just take a few minutes to unwind."
5. Learn and practice mindfulness
Meditative tools like yoga, mindfulness-based stress reduction, breath awareness and other practices can support your efforts to reduce and manage the stress response.