Scripps Expert Reveals Ways to Get Better Night's Sleep
KUSI TV health report features sleep medicine specialist John Cronin, MD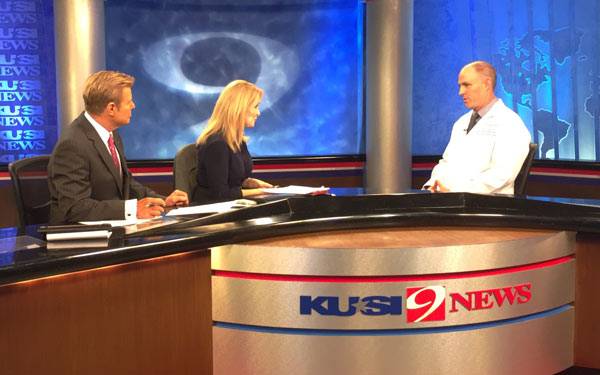 Insomnia affects nearly half of Americans, making the problem a major health issue. Scripps Clinic sleep medicine specialist John Cronin, MD, appeared on KUSI TV to discuss natural ways to get a better night's sleep.
He suggested following four simple rules: Reduce the time you spend in bed; wake up at the same time every day; go to bed only when you are sleepy; and don't stay in bed if you are not sleeping.
The KUSI report, "Scripps Expert Offers Natural Ways to Get a Better Night's Sleep," is not available at this time.