Scripps Hosts Covered California Kick Off Event
Statewide bus tour spotlights open enrollment campaign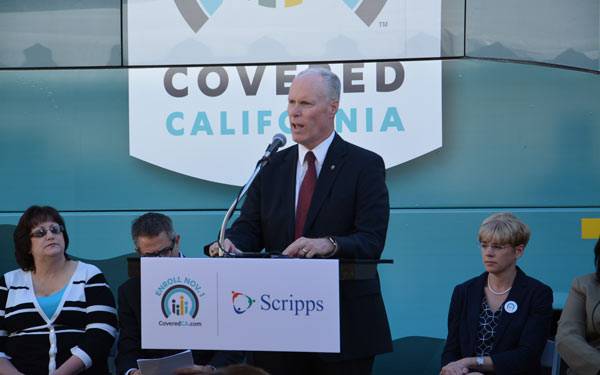 On Friday, Oct. 30, Scripps Mercy Hospital (San Diego and Chula Vista) hosted an event to kick off the start of open enrollment for Covered California, the state's marketplace for the federal Patient Protection and Affordable Care Act. The media event highlighted the excellent care patients across the state have been receiving through Covered California. Scripps Mercy's Chief Executive Tom Gammiere and Scripps Health president and CEO Chris Van Gorder were featured speakers at the event.
Read the San Diego Union-Tribune story Covered California Launches Open Enrollment Campaign
Watch the news clips on CBS 8, NBC 7/39, 760 KFMB and XHAS (Spanish).
The KUSI report is not available at this time.