Scripps Cardiovascular Care Annual Report 2014 Outcomes
Scripps Cardiovascular Care Annual Report 2014 Outcomes highlights ongoing success, earning recognition as a leader in heart care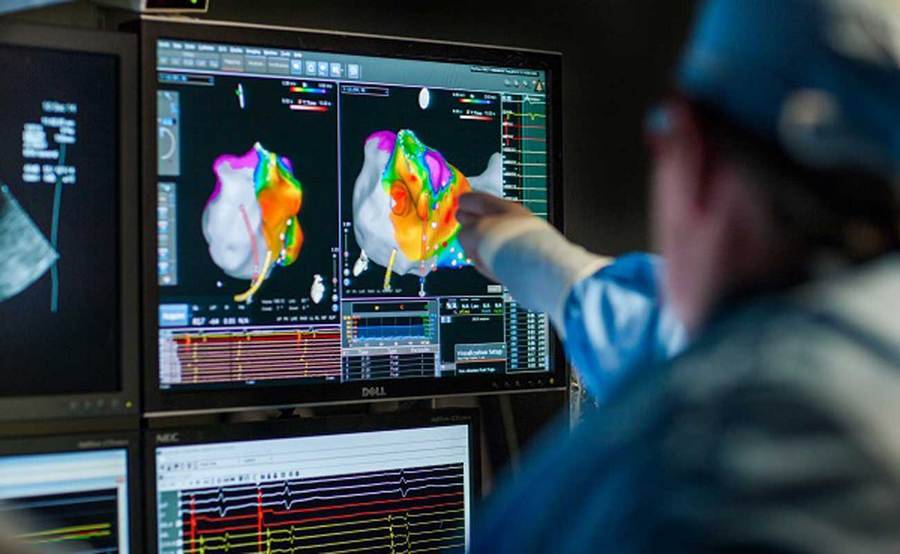 Scripps Health is the largest provider of cardiovascular care in San Diego, treating more than 76,000 patients each year. The cardiac specialists at Scripps perform more cardiovascular procedures than any other heart care program in California.
In the Scripps Cardiovascular Care Annual Report 2014 Outcomes (PDF, 3.6 MB), you will read about how we are proudly recognized as a heart leader for our innovative care, expansive scope of services and unparalleled commitment to quality.
In fact, we were again named as one of America's Best Hospitals for cardiology and heart surgery by U.S. News and World Report. And, with the recent opening of the Prebys Cardiovascular Institute, patients from the global community now have access to one of the most advanced heart centers in the nation.
Learn more about other innovations made by Scripps physicians such as:
Our cardiac firsts (page 4)
Testing smart-phone based technologies in clinics in Africa and India (page 6)
Being the first in San Diego to lasso the heart (page 10)
Implanting the world's smallest implantable cardiac monitoring device (page 13)
Conducting highly successful trials with Transcatheter Aortic Valve Replacement implants (page 15)
At the forefront of cardiovascular care, our innovative and comprehensive treatment options, advanced technology and quality care are just a few reasons why Scripps continues to be recognized for outstanding heart care. Our success is the result of many factors, including talented physician-scientists and a long history of clinical research that has changed the delivery of cardiovascular care.
The health of our community is paramount to our mission. We are proud of our distinguished history and our trailblazing contributions to the field. As always, we continue to raise the bar of excellence for the benefit of our patients and future generations.