Scripps Doctor Offers Tips to Stick to Healthy New Year's Resolutions on KUSI
Scripps Clinic Family Medicine Physician Christen Benke, DO, also pens column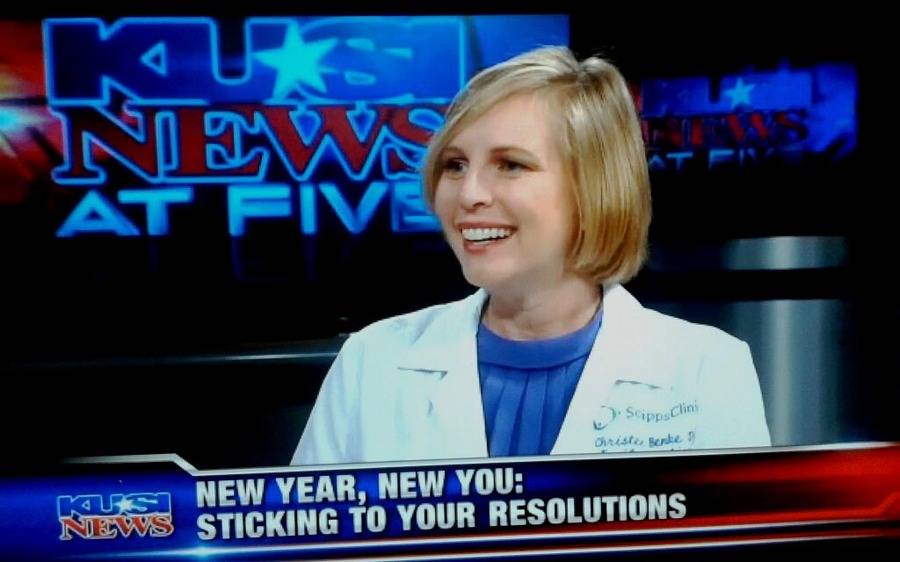 Scripps Clinic Family Medicine Physician Christen Benke, DO, recently appeared on KUSI offering valuable and timely tips for people who want to stick to their New Year's resolutions to lose weight and stay healthy in 2016. A column by Dr. Benke on the same topic also appeared in local publications.
The KUSI report, "Four Health Tips for Launching and Sticking to your New Years Resolution to Lose Weight," is not available at this time.
Read the column in the La Jolla Patch: Four Tips To Stick To Your 2016 Goals to Lose Weight, Stay Healthy
Read the column in the Del Mar Times: Four Tips For Sticking to Your New Year's Resolutions
Dr. Benke's column also appeared in the Rancho Santa Fe Review, Solana Beach Sun, Carmel Valley News and Encinitas Advocate.