Scripps Statement on Breast Cancer Screening
Scripps encourages shared decision making between patients and physicians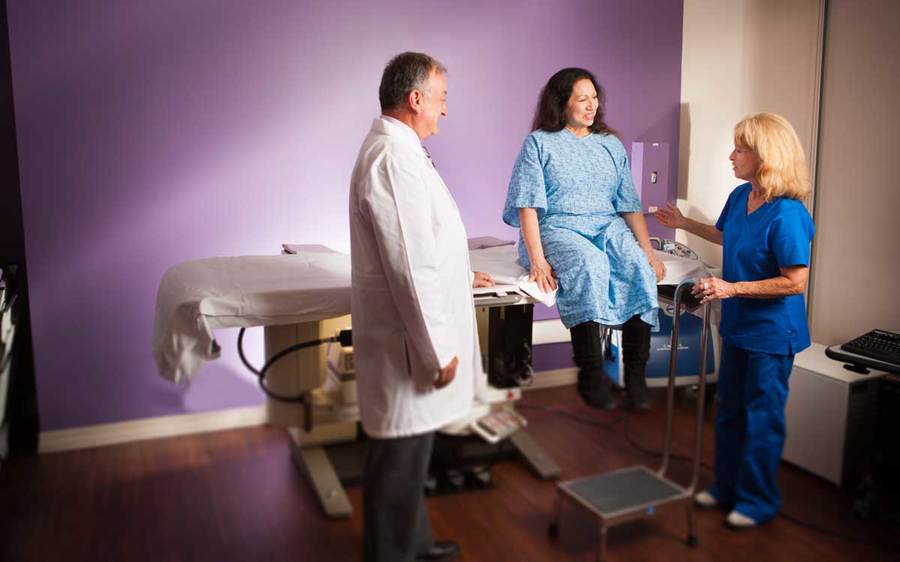 A variety of breast cancer screening guidelines have been announced in recent months, leading to confusion about how early and how often women of average risk for the disease should receive screening mammograms.
Conflicting guidelines about mammography
In October 2015, the American Cancer Society announced its updated recommendation that women should undergo screening mammograms annually between the ages 45 and 54, and then every other year starting at age 55 (while reserving the choice to continue yearly screening).
In January 2016, the United States Preventive Services Task Force reaffirmed its recommendation that average risk women should undergo screening mammograms every other year, starting at age 50.
The American Society of Breast Surgeons also issued a new statement that encourages discussion of screening mammography starting at age 40, and otherwise recommends mammography on a similar schedule to that of the American Cancer Society.
By contrast, the American College of Radiology, the National Comprehensive Cancer Network, and other leading organizations have continued to recommend annual screening mammography for women beginning at age 40. Click here to see breast cancer screening guidelines from various health organizations. (PDF, 190 KB)
A clear path for patients
Physician leaders from Scripps Health recently held a series of discussions, with the goal of distilling the various recommendations into a clear and consistent path of action, designed to help guide each patient's decision-making process.
"The national debate continues to swirl about appropriate breast cancer screening, with no single agreed-upon standard in the health care industry," said William Stanton, MD, chairman of the Scripps Health Integrated Network Cancer Program. "Given the disparity about what ages and intervals are best for screening, Scripps Health supports a model of shared decision making between each patient and her physician."
Individualized approach to breast care
Scripps recommends that a patient's risk of developing breast cancer be assessed periodically in partnership with her physician. This can help determine the appropriate screening plan for each patient. How often and at what age these assessments take place will be tailored for each patient.
"It's important that each patient's approach to breast cancer screening is individualized, based on the person's medical background, lifestyle factors and personal preferences," said Paul Goldfarb, MD, chairman of the Scripps Health Breast Cancer Task Force. "Rather than zeroing in on specific ages and intervals, we feel it's best to focus on the interaction between each patient and their doctor to have meaningful dialogue and informed choice to guide breast health decisions."
While annual physical exams may not be recommended for some patients, risk can still be assessed using tools that do not require an office visit. One example is the National Cancer Institute's Breast Cancer Risk Assessment tool.