Scripps Awarded $2.9 Million NIH Grant to Study Text Messaging
Researchers studying mHealth interventions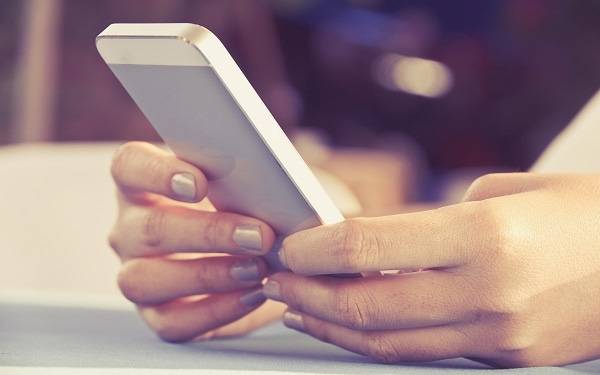 Researchers studying mHealth interventions
Scripps Whittier Diabetes Institute has received a five-year, $2.9 million grant from the National Institutes of Health (NIH) to fund an innovative clinical trial that will use mHealth technology and text messaging to improve Type 2 diabetes management among high-risk Hispanic patients in San Diego County.
Known as Dulce Digital-Me, this is the third research effort by the Scripps Whittier Diabetes Institute to win funding from the federal agency in the past 13 months. In August 2015, the Scripps institute received $2.1 million to study the use of specially trained medical assistants as diabetes health coaches. A month later, the institute received $2.4 million to study a nurse and volunteer team approach to reduce hospitalizations among Hispanic patients with multiple chronic conditions.
"Our success attracting financial support from the NIH clearly demonstrates the value of the research we are doing to better understand and treat a disease that is rising in epidemic proportions in our country and occurs more frequently among Hispanics, who also often experience worse health outcomes," said Athena Philis-Tsimikas, MD, corporate vice president for the Scripps Whittier Diabetes Institute. "We believe our work will identify innovative, cost-effective ways to improve diabetes care and help to reduce health disparities among this underserved population."
Participants in the Dulce Digital-Me study, who will be recruited from among Hispanic adults of low socioeconomic status with poorly controlled Type 2 diabetes, will use wireless devices to track their blood-sugar levels and medication adherence during a six-month study period.
Personalized text messages
Half of the 414 participants will receive personalized text messages encouraging proper nutritional habits, emphasizing the benefits of physical activities and reminding them to monitor blood sugar and take medications on a regular basis. They also will respond periodically to brief questions about their diet, exercise and stress levels via text message. The algorithm-driven text messages will be individualized based on the monitoring data and text message responses collected from each participant.
The other half of study participants will receive standard, one-size-fits-all messages modeled off the institute's original Dulce Digital program, which demonstrated the effectiveness of using text messaging to improve blood sugar control in a high-risk Hispanic population with Type 2 diabetes in 2012-2014.
In the new study, researchers will measure hemoglobin A1c levels, LDL cholesterol levels and systolic blood pressure to see if participants who received the personalized messaging have better results than participants who received standard messaging. Researchers also will look for differences in patient-doctor/nurse communication, medication adherence and cost effectiveness between the two groups.
Participants will be enrolled through Neighborhood Healthcare, a non-profit community health organization that operates health centers in San Diego and Riverside counties.
For Dulce Digital-Me, the Scripps Whittier Diabetes Institute has also partnered with University of California San Diego Department of Family Medicine and Public Health to manage the use of wireless technology and remote data collection, and with San Diego State University Department of Psychology to assist with the evaluation.
Study targets major health problem
Diabetes has reached epidemic proportions in the United States as risk factors, such as an aging population and rising obesity, have become more prevalent. At least one in 10 American adults have diabetes, according to the Centers for Disease Control and Prevention. That figure could rise to one in three U.S. adults by 2050.
Hispanics are particularly vulnerable to the disease, according to health experts. Up to 55 percent of U.S. Hispanics born in 2000 are expected to develop diabetes during their lifetime, according to the National Alliance for Hispanic Health.
Patients from the original Dulce Digital program asked for intervention information specifically tailored to their individual needs and progress, while some clinicians requested interventions that were more focused on changing their patients' health-related behaviors.
Dulce Digital-Me was designed in response to that feedback, Dr. Tsimikas said.
Additionally, researchers chose to use texting rather than some other type of smartphone-based platform, such as an app, because numerous previous studies have demonstrated significant success using text messaging to communicate health messages to patients, she said.
"This may be because of the ubiquitous use of texting in both low and high socio-economic status communities, and the simpler and direct nature of this approach," Dr. Tsimikas said. "It's also low cost, which makes it easier to replicate."
Learn more about Scripps Health, a nonprofit integrated health system in San Diego, Calif.